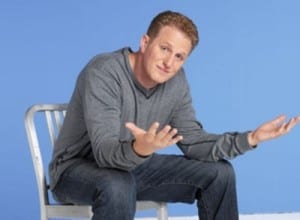 Justified is an amazing show, and maybe now that Breaking Bad is over, more people will catch on to just how good (and twisted) this show is. We stand behind the fact that this is one of the best shows on TV not enough of you are watching, and anything that may bring more people in to this stellar show is something we are all about. Good news for fans of that show, as it seems actor Michael Rapaport has joined the cast as the new potential bad guy to keep an eye on.
Rapaport, best known for multiple TV roles and his role as Remy (guh) in Higher Learning, Rapaport will definitely bring a certain backwoods charm to the show. Michael Rapaport is being brought on to play a character named Dale Crowe Jr. AKA The main man in charge of a crime family out of Florida. Fans of the show will recognize that Crowe last name, and while we don't want to spoil anything for anyone who hasn't seen the show, we can tell you this, yes, Dale and Dewey Crowe are related.
For those blissfully unaware of anything I am talking about right now, go catch up on every season of Justified. Just trust me. It is worth it for the "kidney" episode, alone. The fifth season is not debuting until 2014, which gives you plenty of time to catch up, and now that Walt White is out of the picture, you have more free time anyway.