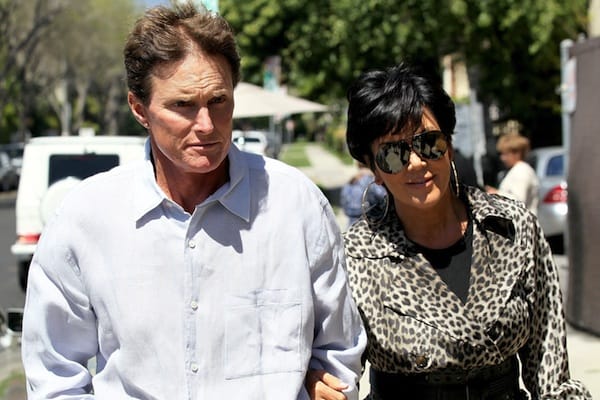 It's been all over the news today that Kris Jenner and Bruce Jenner have officially separated.   In fact it seems more real by the minute. In a statement the ex-couple said: "We are living separately and we are much happier this way."  "But we will always have much love and respect for each other. Even though we are separated, we will always remain best friends and, as always, our family will remain our number one priority."  In addition to that Kris Jenner was spotted without her wedding ring for the first time in a long time.
However, this isn't the first time (and certainly not the last) that speculations of the couple's split have occurred.   The real question is this.  Is there some correlation between this impending break up and "Keeping up with the Kardashians" ratings?  I mean think about it.  The shows ratings are three times less than what they were a year ago.  Kris Jenner's talk show was a bust.   Honestly there's just no telling what's going to happen here.
If the split is in fact real we obviously wish the couple their best in pursuing their new lives without each other.  If this is a publicity stunt to produce ratings then new lows for humanity will be hit.