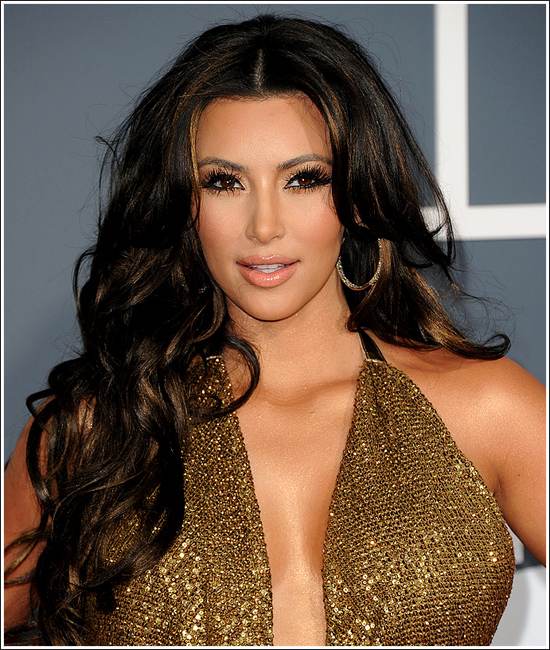 Earlier this year, it seemed that Kim Kardashian was readying herself for pop stardom. Kardashian worked with The Dream and Tricky Stewart (Mariah Carey, Ciara) on a dance cut named "Jam (Turn It Up)", a song whose recording was captured on Kim and Kourtney Take New York. After the March debut of the song, there was no other news about a potential Kardashian album, but on the heels of Kim's wedding to New Jersey Net Kris Humphries, part of the music video for "Jam" has hit the internet.
The video is very much a Kim Kardashian video, from the footage emphasizing her curves to the expensive jewelry showcased and the pink/purple lighting. It's all glitz, body hugging clothes, and facial close-ups while seemingly leaving out choreography. However, you only get to see the intro and the very first part of the verse and it's unclear when (or even if) the rest of the video will be leaking.
How do you think Kim looks in "Jam"? Would you be interested in hearing what a potential album from Kardashian would sound like? How does Kim's attempt at musical stardom compare to the attempts from the likes of Lindsay Lohan, Paris Hilton, and other celebrities-turned-singers?