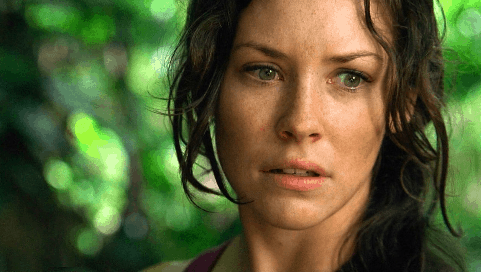 Just a day after we posted the news of Benedict Cumberbatch being cast in The Hobbit, yet another familiar face has been cast in the fantasy epic. LOST star Evangeline Lilly has been cast in the two-part Lord of the Rings prequel as an elf.
The casting of Lilly, famous for playing the mysterious fugitive castaway Kate Austen on the mystery drama LOST from 2004 to 2010, was announced on Sunday by Hobbit director Peter Jackson, via his Facebook page. Lilly will be playing the character Tauriel, a character who did not appear in the book, but whose name apparently means "daughter of Mirkwood," according to Jackson. Judging by this, it looks likely that she'll be appearing in the first film of the series, The Hobbit: An Unexpected Journey, in which Mirkwood will likely be prominent.
Alongside actress Cate Blanchett, who plays the elf Galadriel, Lilly is one of two females to be cast in the film. That's two more female characters than the film's source material has. Many fans have judged that Lilly's role is designed to replace the absence of actress Liv Tyler, who will reportedly not be appearing in the film.
Lilly's LOST co-star and former beau Dominic Monaghan portrayed Merry Brandybuck, one of the members of the Fellowship of the Ring, in the Lord of the Rings trilogy, also directed by Jackson.
With a great cast stacking up, The Hobbit is quickly turning into the must-see movie of next year… and the next year. Jackson has said that Lilly's casting, along with Cumberbatch and several others, "just about rounds out the major casting." However, if any more television stars are cast in the film, we'll certainly keep you posted.