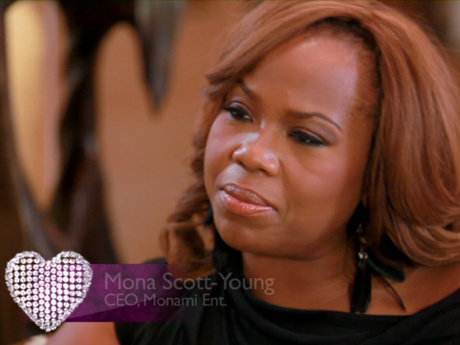 On Monday, VH1's Love and Hip Hop will be airing a "Reality Check" special, where executive producer Mona Scott-Young will be sitting down with each of the ladies (individually) to talk about season two. It's pretty telling that barely anybody wanted to be in the same room, though not entirely a surprise after the season that Chrissy, Yandy, Kimbella, Teairra, Erica, Somaya, and Emily had this time around. Considering the high ratings and higher buzz the show has produced this season, it's only logical that there'd be a spin-off to try and recapture the magic.
According to the Atlanta Journal Constitution, VH1 has confirmed the long-rumored Atlanta spin-off for Love and Hip Hop. There are no names currently attached or a date confirmed, but considering the hype around the original series, look for Love and Hip Hop: Atlanta to attract some pretty decent attention and interest from various hip hop affiliated ladies. Depending on the cast chemistry and the amount of footage they can produce, we may even be seeing Love and Hip Hop: Atlanta sooner rather than later. In late 2011, Baseball Wives appeared about a month after its initial announcement, while Basketball Wives: LA made its debut about two months later.
Love and Hip Hop: Atlanta would join Basketball Wives: LA and Mob Wives: Chicago as offshoots of their insanely popular motherships. Basketball Wives: LA aired its successful first season in late summer/early fall of last year, while Mob Wives: Chicago will be rolling out sometime this spring, likely taking the timeslot of the original Mob Wives.
Love and Hip Hop: Reality Check airs Monday, February 6th at 8:00 on VH1.
Who do you think should join Love and Hip Hop: Atlanta? Do you think you'd watch a Love and Hip Hop spin-off? What do you expect from the not-reunion reunion special on Monday?