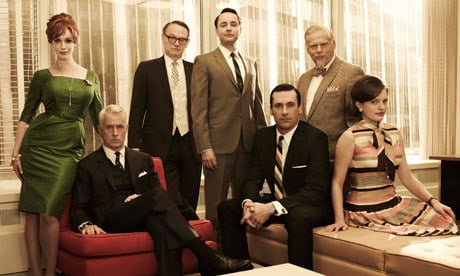 Mad Men fans have been awaiting the official return date of their show and this morning AMC made the announcement: the sixth season will premiere on april 17.
Fans are also in for a treat as the new season – like season 5 – will premiere with a two-hour "film" beginning at 9:00 p.m. ET/PT on AMC.  The show will then move to its regular 10:00 p.m. timeslot on Sunday nights beginning on April 14th.  The show will begin with a time jump after the events of the season 5 finale, although creator Matt Weiner hasn't specified how long of a jump it will be.
If you want to catch up on Mad Men Season 5 before the new season premiere, you can watch via AMC On Demand, which will roll out a new episode each week starting on February 11. AMC is also re-airing Season 5 on Sundays at 6:00 a.m., starting March 5.