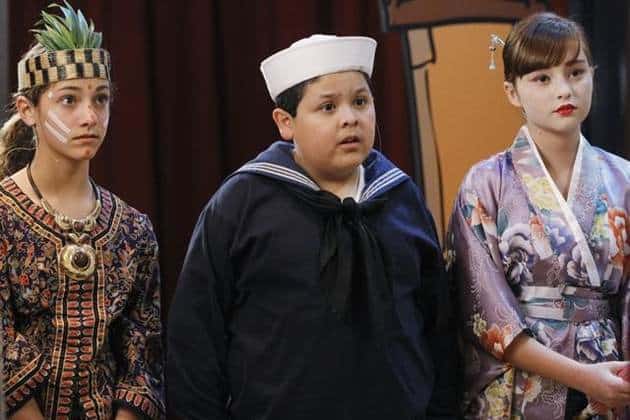 It has been a couple weeks since the hilarious "Boys' Night," so catch up with my review
As I was watching this week's episode of Modern Family, as always, I was searching for some through line, some theme that I could focus my review around. I thought a "people need to face a disturbing reality sometimes" theme was emerging, but none of the stories seemed to resolve in that fashion. Cameron still had Mitchell's support despite not apologizing for his behavior after his debacle of a school play. Claire didn't learn that she doesn't need the validation of others outside her family; instead, she relished the fact she received more calls than Haley. Jay came closest to the theme by realizing that he needs to be more involved in his brother's, and family's, life, but even this didn't feel complete as Donny didn't truly open up to Jay and they immediately reverted to their old ways.
The question is, though, does this matter? We've seen episodes of Modern Family and other sitcoms that don't have unifying themes, and are just simply funny (for example, Modern Family's usual counterpart Cougar Town which returns this Monday after Dancing With the Stars, and then two days later in it's usual Wednesday time slot). The problem for me with "The Musical Man" is that I didn't find it all that funny, or at least not Modern Family funny.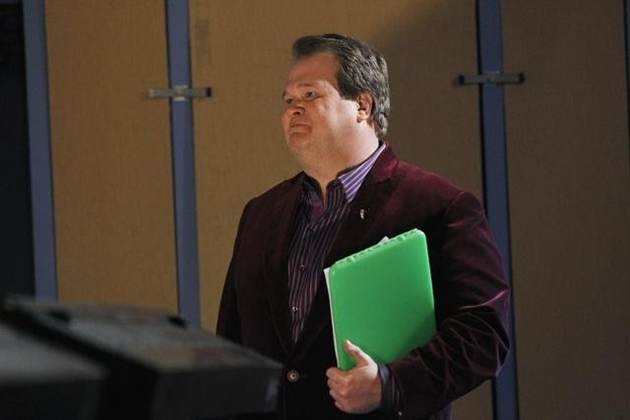 The Jay story was the most troublesome in this regard. Outside of the introduction of the butt picture on Jay's phone at the top of the episode, I don't think I really laughed at all. Now, not every second of a Comedy needs to be hysterical. Case in point: some of Community's best moments have been their more serious ones. That said, I wasn't moved in any way by this story, and that's a bad thing.
Cameron's attempt to directing the middle school play was pretty amusing, but I felt like they missed a huge opportunity. It certainly wasn't surprising that a "Cameron directs a musical" story appeared on the series, as Cameron has made his love of musicals rather clear over the show's two seasons. I was a bit disappointed, however, that this plot didn't go all out and have Cameron turn the school play into an all out Broadway musical. Sure, one could argue that a middle school wouldn't have the funds to create a huge musical, but this is TV. I would have loved to see Cameron have the students reenact some of his favorite musical scenes to hilarious effect.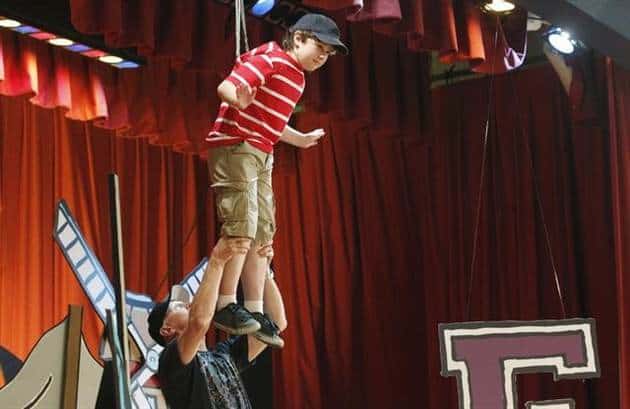 The funniest of the stories was the Dunphys car wrap plot. Personally, I love jokes based on dramatic irony, so the whole time passengers were driving by and honking at Claire and Haley, and Phil's phone conversation he thought was about two houses, had me laughing heartily. Ty Burrell also had some great physical comedy as he tried to keep his wife and daughter from seeing the ad on the van. Though I enjoyed this story, it still felt rather disjointed from the rest of the episode, and therefore, wasn't enough to elevate the episode to one of the series' best.
All in all, it wasn't a great episode, but did provide a few good laughs. Normally, this is where I provide a few of my favorite lines of the episode, but 1) I didn't think there were that many great lines, but 2) I'm not someplace spryer I can go back into my DVR and get the exact lines. So, what were some of your favorite lines? What did you think of the episode? Were you as disappointed as I was? Or do you fundamentally disagree with my opinion? Please leave your comments below. I'll be back next week with another review. Until them, I'm off to love the F word.
Follow: twitter.com/tvovermind
Follow: twitter.com/MikeNJD
Email: [email protected]