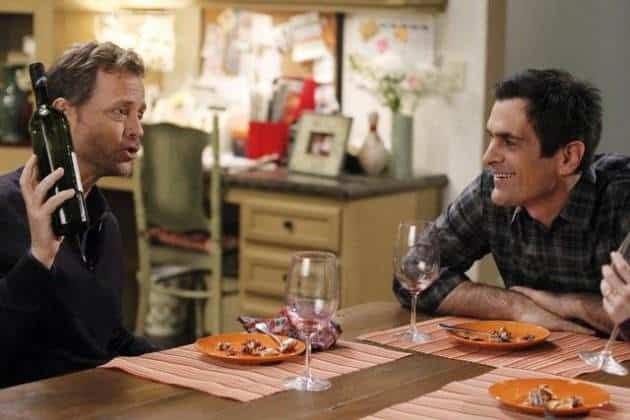 Modern Family has been on hiatus for a few weeks, but new episodes resume on February 8 just in time for February sweeps. Greg Kinnear will be making a guest appearance as Phil's new business partner and Jay and Gloria learn about the dangers of inviting family to stay over. ABC has released synopses for two upcoming episodes:
Episode 3.14 "Me? Jealous?" (Wednesday, February 8): Phil is so preoccupied with impressing his new business partner, Tad (Greg Kinnear), that he doesn't notice what Claire believes is Tad being overtly inappropriate with her. Meanwhile, Jay and Gloria let Mitchell and Cameron stay over while their house is fumigated, and it turns out four is a crowd.
Episode 3.15 "Aunt Mommy" (Wednesday, February 15): After closing on the sale of a house to Mitch and Cam's friends, Phil and Claire take the two of them out for a celebratory dinner where they proceed to over-indulge in drinks, which leads to some over-sharing, and finally results in waking up the next morning hung over and begging the question – if you'll do anything for family, shouldn't there still be a line drawn somewhere?
Modern Family airs on Wednesday nights at 9:00 p.m. EST on ABC.