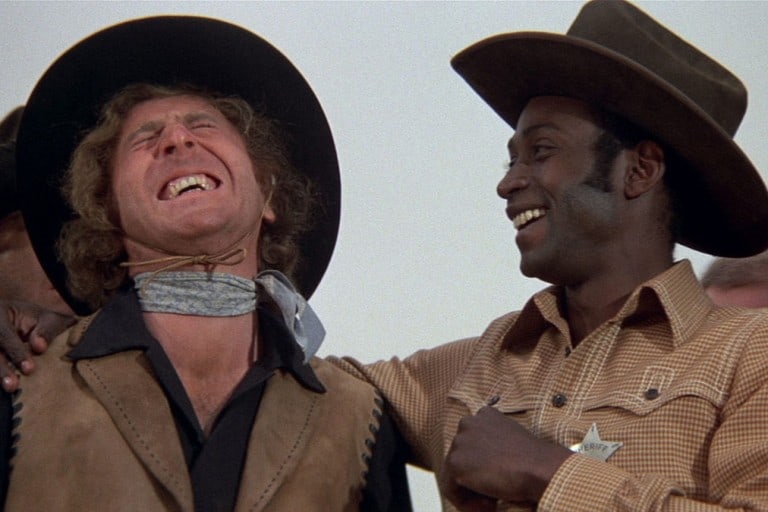 I feel like it's been a long time since a decent spoof movie has come out.  Check out this list of crap that's come out in the last decade: Disaster Movie, Superhero Movie and Meet The Spartans for starters. And before that it was Epic Movie, Date Movie, My Big Fat Independent Movie,  Walk Hard: The Dewey Cox Story, and The Comebacks.

Personally I miss the spoof movie. When it's done right it's a thing of beauty. You take one situation a bit too far. You embellish a character just enough that it's funny to laugh at. But one thing you can't do is overdo it. And I think that's been the real problem recently. Just too much overdoing. It's hard to explain but there's a subtlety to the spoof genre that has to be taken care of. I think the newest spoof movies don't get it…at all.
However, here are 12 spoof movies that are actually worth watching and that got it right.
Scary Movies
I think the entire franchise was funny but nothing compared to the first one in 2000.   They did an incredible job of spoofing Scary Movie and really started getting spoof movies back on the map.
Naked Gun Movies
This is arguably my favorite spoof movie trilogy.  It's hard to pull off more than one of these and Leslie Nielsen nailed it on all three.  Nothing will compare to the first because Reggie Jackson was in it but let's not forget Anna Nicole Smith in the Smell of Fear.
Spaceballs
Try counting how many lines you've used from the movie in conversation.  It's nearly impossible.
Austin Powers: International Man of Mystery
I personally didn't like the sequels but the original was incredible.  And Elizabeth Hurley?  Forget about it.
Monty Python and the Holy Grail
Look I'm not gonna lie.  I absolutely hate the Holy Grail movies and don't think they are funny at all.  However, I can't poo poo it enough to leave it off this list.  The movies are just too popular.  I just think the humor is completely juvenile.
Top Secret
This is Val Kilmer at his true best.  Plus you get to see he's got a great singing voice way before The Doors.
Airplane!
The Zucker brothers were really the first directors who absolutely nailed the Spoof movie and there's no better example that Airplane!
Blazing Saddles
I think this is the best Western spoof movie in history.  Nothing will ever come close.  And there's no way this movie could be gotten away with today.  It couldn't be more racist if it tried.
Robin Hood: Men in Tights
I personally think this was underrated.
This is Spinal Tap
Christoper Guest is a master of the mockumentary even though Rob Reiner directed this.  I also loved Best in Show.
Young Frankenstein
Gene Wilder as a mad scientist?  Forget it.  He's amazing.
Don't Be a Menace To South Central While Drinking Your Juice in the Hood
Not sure I ever though Boyz in the Hood would be mocked but boy was this movie hilarious.
Hot Shots
Spoofing Top Gun isn't exactly a tough task considering how much unintentional comedy is in it but Charlie Sheen nailed it as Topper Harley.
Not Another Teen Movie
Completely underrated and absolutely awesome.  I think this is the last great spoof movie to have come out.  Chris Evans before he was huge.
Johnny Dangerously
Definitely the best gangster movie spoof of all time.