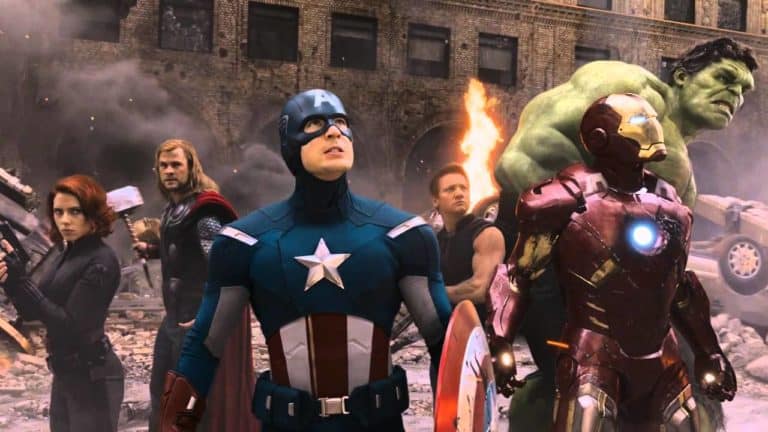 This MCU mashup was, for lack of a better word, AWESOME. It's easy to forget just how many great moments there are in the MCU thus far and seeing them all at once is a great reminder of the base that's been built so that the current characters can continue to thrive in their differing situations. From Iron Man to Captain America to Thor and beyond everything seems to be going just great as the MCU continues to ramp up production and get ready for the epic throw down that will be Avengers: Infinity War.
The only part that would make it better is if they could follow the comics and include absolutely everyone into the war as it was written. I'm seriously starting to wonder if anyone remembers the actual Infinity Gauntlet series and who played what part in it. I can actually list a good number of characters that were involved, a lot of whom we won't see thanks to the rift between Marvel and Sony.  For instance there's:
X-Men
Cyclops, Wolverine
Avengers
Captain  America, Iron Man, Thor, She-Hulk, Hulk, Scarlet Witch, Vision
Others
Namor, Nova, Starfox, Death, Silver Surfer, Adam Warlock, Nebula, Drax
These are just a few that were involved and a lot of them aren't being used at all. The mashups that could be made from using these characters would be absolutely epic. But we wont' be seeing that because, well, people can't play nice and agree to terms it would seem.
Bu you've got to admit the MCU has still had some pulse-pounding action throughout its many films so far and will continue to have those kind of moments so long as they keep to at least a moderate level of source material and don't deviate too much. So far the fans have loved it but have also picked out a good number of things that just don't add up since they haven't been happening in the actual order that they did in the comics. You know, things such as:
The Avengers' original lineup. 
It was Captain America, Thor, Iron Man, Ant Man, Wasp, and Hulk. Hawkeye and Black Widow weren't there yet. In fact both of them started out as villains and only later on joined the Avengers.
The Guardians of the Galaxy Original lineup.
Yondu is the only there that was around in the first version of the Guardians. Vance Astro might get a slight mention somewhere but it's less of a nod than he deserves. And it would appear that at least a couple of the original Guardians might be Ravagers at this point.
A lot of this is forgivable obviously since a lot of fans have preferred the versions they're given. But for those that have followed these comics faithfully for so years it's been a bit of a transition. Thus far it's been fairly easy to like the films the MCU is bringing out, especially since their actions scenes are so memorable. But one can only hope that the Infinity War is going to be something equally memorable, in a good way.
Save