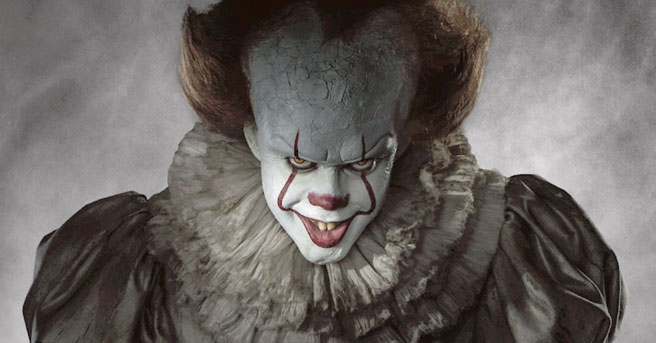 This coming September should be enough to get you out of the end of summer slump when you see what's going to be arriving in theaters. The summer blockbusters have all but dried up and that means we should be getting ready for the thrills and chills of the fall to come. That cool autumn breeze that alights upon the back of your neck can be refreshing or chilling depending on which of these upcoming hits you're planning on seeing. While nothing's guaranteed, a lot of us can't wait to take a seat and be entertained by these big names coming to the big screen.
Here's just a few that we're definitely on board for.
5. American Assassin
Dylan O'Brien is making a bit of a comeback in this spy thriller as he teams with Michael Keaton to bring down a terrorist presence that's been executing attacks on military and civilian personnel. O'Brien's character is a young man that loses his family at age 14 and then loses his girlfriend not long after they become engaged, so he is very traumatized yet easily swayed into action.
4. Flatliners
Taking off the original film that was released in 1990 this film will showcase a group of med students in college who find a new way to quantify what happens after a person dies. The initial run lasts only a minute but as the students experience the rush and apparently positive side effects they continue to up the amount of time they go under, only to discover that some barriers are not meant to be crossed.
3. American Made
This movie is based on the true story of Barry Seal, a TWA pilot who was recruited by the CIA to run drugs and money for the Medellin cartel. Unfortunately when the link was made and it all fell apart it thoroughly embarrassed President Ronald Reagan when the Iran-Contra scandal went public. There's no doubt going to be some artistic license taken with the story but it might be an interesting looking into history.
2. Kingsman: The Golden Circle
The Kingsmen are all but gone, their base of operations has been destroyed, and the suit shop that served as their front is gone. Now they have little choice but to rely on the Statesmen, their American equivalent, so that they might deal with their common aggressor, the Golden Circle. Oh, and Colin Firth is back to reprise his role as well, which should make things interesting.
1. IT
Fans of Stephen King were jumping up and down with either joy or consternation when they found out that IT was being remade. From getting to know who was going to be Pennywise to how true to the story the movie would be people have been going out of their minds trying to figure out all the details. And so far it looks absolutely terrifying, which is just what the fans want. This movie promises to be an all out scream fest filled with terrors great enough to keep people looking over their shoulder when walking in the shadows.
Those are just a few of the new movies coming out, keep an eye out for more, because they're coming.
Save