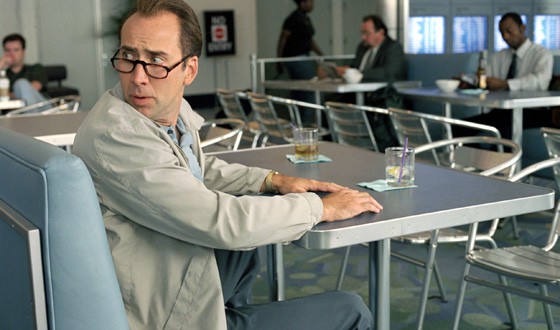 Con men are some of the slickest people alive, they know how to talk their way into or out of anything, it just depends on what they're trying to get. The one thing you never want to do is try to con a con man, especially if he's better than you. They're trained or specially tuned to the art of the con and they know what to spot and how to look for it. That's what makes them so good at what they do. They could talk just about anyone into anything and it's been done regularly in movies and in real life. The one thing about a con man though, if they get caught, it's a good bet that they've already got a contingency plan in place.
Here's just a few instances in which the con was worth the trouble.
5. Confidence – Jake Vig
Jake is the guy that plays the long con. He has plans upon plans upon plans because he knows the nature of the people he's going up against. Even when a supposed wild card enters the play and has the ability to rattle him Jake is already ahead of the person by about three or four steps at the least. That's why the opening scene of him getting shot is so easily executed.
4. Diggstown – Gabriel Caine
Gabriel is the con man with a heart of gold but he's definitely not a sucker for just anyone. He knows how to talk his way around almost anything but when it comes down to the wire he usually makes the kind of decisions that you would think are about the dumbest thing in the world for a con man to do. Still, the best part of the movie had to be when he told Minoso Torres to take a fall.
3. Dirty Rotten Scoundrels – Freddy Benson
It was easier to pick Freddy because he's the guy with less to lose and therefore the slicker of the two. Where Michael Caine's character is definitely more refined and graceful, Freddy is the kind of guy that knows how to run a short con and then, well, just run. When the two of them team up it just tends to become a free for all without any idea of what's going to happen.
2. Matchstick Men – Roy Waller
OCD seems like a very bad thing to have if you're a con man and Roy Waller has it bad. He's even prone to anxiety attacks for which he takes a regular medication. However later on in the film when you find out that his medication has been nothing more than a placebo you have to wonder just how deeply ingrained his psychosis is and how he's been able to function for so long.
1. Snatch – Mickey O'Neil
Mickey, despite his appearance and apparent level of intelligence, is a master of the long con. He knows how to get people tucked up and out of the way so that he and his boys can work. All the time Turk thought that he was handling the stubborn Pikey he was in fact being protected and kept out of the way so as to let Mickey and his people do what needed to be done.
The best con men are the ones that make you believe they're up to no good.
Save