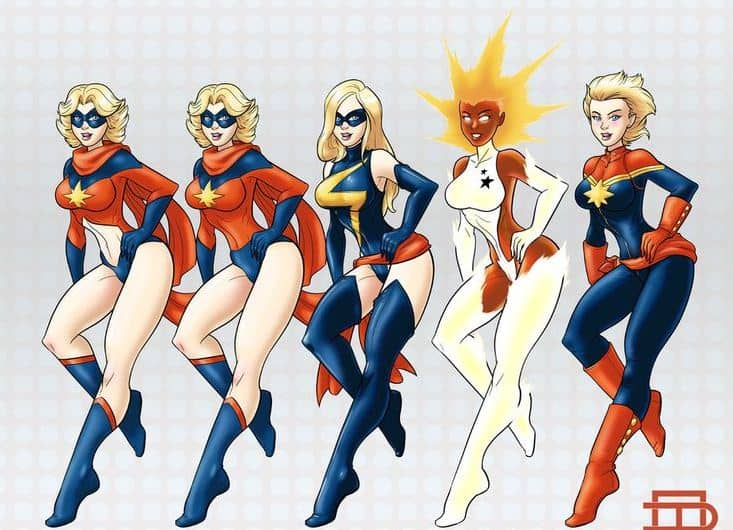 To date, we don't have much to go off of in terms of what shape the upcoming Captain Marvel is taking.  The movie is still a solid two years out from its March 2019 release date, after all.  We know the actress (Brie Larson) and the directors (Anna Boden and Ryan Fleck) and that's about it.  Everything else coming it down the pipeline is speculation and rumor.
Will Carol Danvers keep her out-there origin story (a damsel in distress saved by an alien soldier from an explosion that subsequently gave her superpowers)?  Exactly what set of superpowers will she get to start with (she's gone through quite a few)?  And, of course, which of her numerous costume iterations will she be given to kick butt in?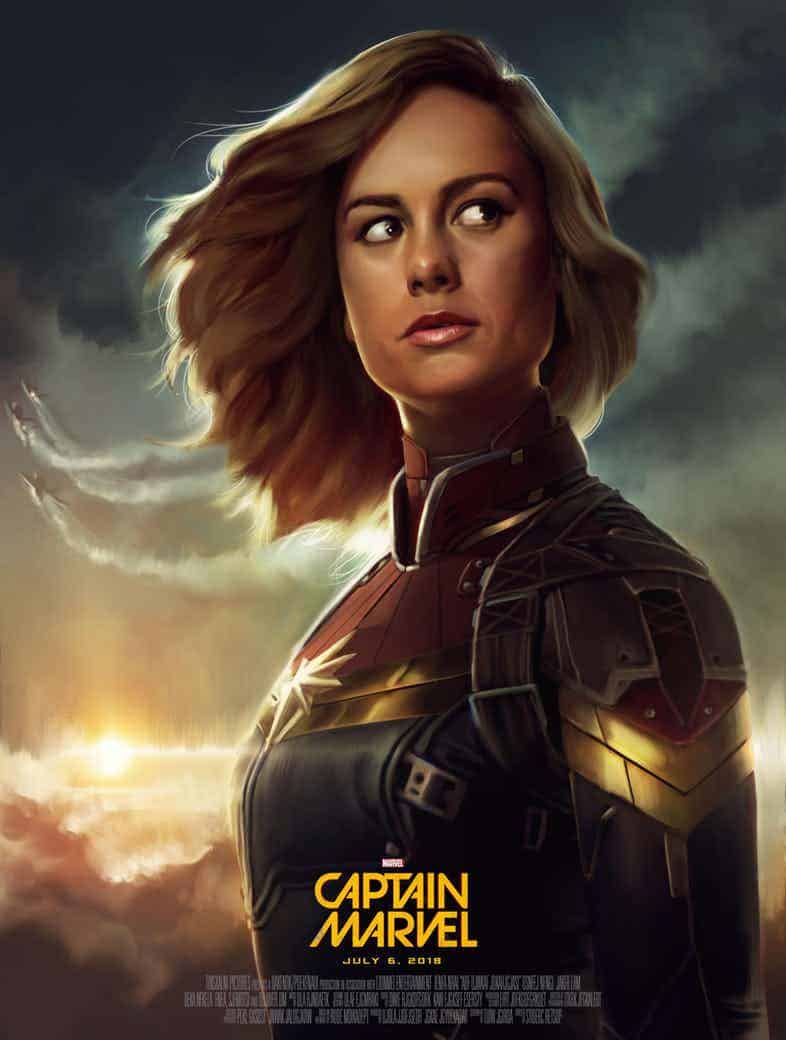 On this last point, at least, we now have an answer.  Captain Marvel will wear a version of her iconic red, blue and yellow costume that she has been sporting in her most recent comic appearances.
The comic costume is mostly blue, which gives way to red above her chest.  A yellow, horizontal stripe divides the two colors, with a yellow, eight-pointed star on her front.  All of this is accented by red boots, gloves and an exaggerated sash loosely crossing her hips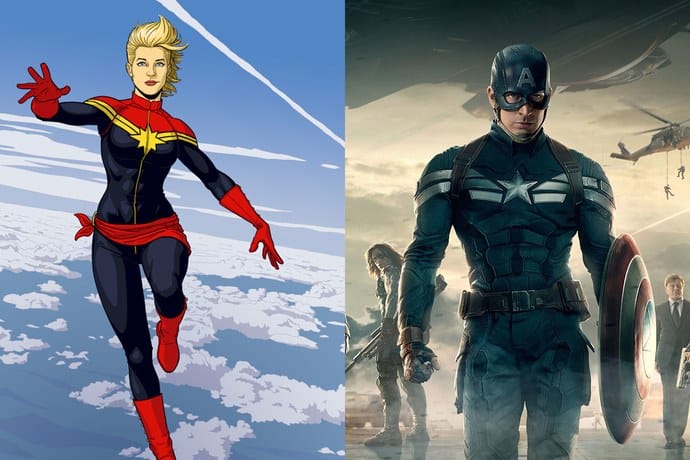 Rather than being made of form-fitting spandex, her live-action costume will take inspiration from Captain America's MCU getup.  Putting function over form, the entire outfit has been given a tactical polish: complete with segmented plates, varied textures and a number of functional straps and buckles.  The sash has been traded in for a more practical belt.  Otherwise, the costume demonstrates the level of detail and polish that fans have come to expect from Marvel's costume department.
In the comics, Carol Danvers has begun wearing a helmet that is not entirely unlike Starlord's in Guardians of the Galaxy.  From the concept art and descriptions coming down the pipeline, she will not have one in her debut.  It appears that she will not be sporting her trademark mohawk, settling instead of a more traditional, neck-length hairdo.
Her hair aside (I happen to like the mohawk), this was everything that I was hoping for out of her costume.  It's colorful, yes, but not garish.  It looks like an actual uniform that would be worn in real life, with preference being given to its functionality over its flair.
Her original costume was the kind of ridiculous thing that artists in the sixties loved to make women wear: a glorified bathing suit that unnaturally hugged her every curve.  She eventually graduated into a black unitard blazoned with a giant lightning bolt, but that's more associated these days with Kamala Kahn, the Inhuman Ms. Marvel.  And then there's her dramatic redesigns when she went by Binary and Warbird, neither of which were especially good.
Her current costume was really the only way to go.  Now all they have to do is shoot the movie.
Save