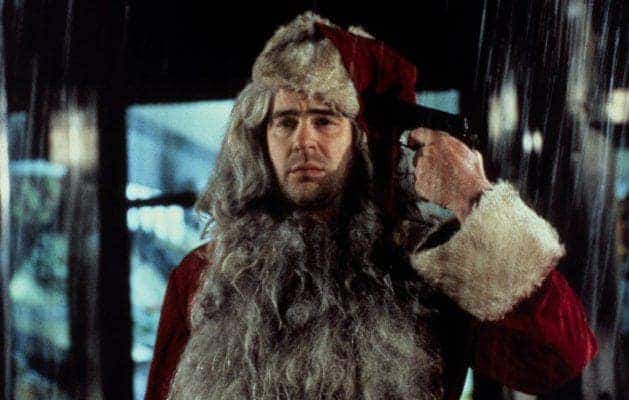 In real life mental breakdowns aren't really that funny. They're potentially dangerous and even a bit scary to watch really. But in films they can be one of the funniest moments you've ever seen. Watching a character building up to a mental breakdown can be amusing because we can look at that character and empathize or sympathize with them in so many different ways. Their eventual breakdown is usually done in such a way that you can't help but feel for them and in some cases just wait with anticipation for the damage to ensue. In some ways it's kind of like venting as you feel your own problems slipping away in the face of such hilarity.
Here are a few mental breakdowns that you might remember from your favorite films.
Dr. Leo Marvin – What About Bob?
Now really, if you had a patient like Bob that just WOULD NOT GO AWAY, then you might have cause to go a little nuts. And if he decided to crash your surprise birthday party and put his hands on your sister, even innocently, it might unhinge even the most reasonable person, right? Maybe death therapy isn't the best idea, but it could definitely be worse.
Louis Winthorpe – Trading Places
Ruining someone's life for one dollar is a very cheap bet to honor, but the ramifications are enormous. At the very least Billy Ray made sense when he said the best way to hurt poor people isn't clipping them off at the knees with a shotgun, but rather clipping them where it really hurts, their wallets. Plus, gouging their bill folds doesn't come with an assault and attempted murder charge. But it's the thought that counts, right?
Tugg Speedman – Tropic Thunder
I'm the dude playing the dude disguised as another dude! It's one of the funniest lines ever and yet it makes so much sense that you really have to roll it around in your mind again and again. And then, when the dudes emerge, of course everything just becomes a rooster illusion, right? Who knew that insecurity could allow so many different layers of absolutely worthless psychosis to emerge?
Neal Page – Planes, Trains, and Automobiles
You are entitled to vent a bit when someone like Dell Griffith is in your ear constantly. It's a therapeutic practice really that will insure you don't just snap and kill someone. But laying down a consistent trail of F-bombs to the rental car agency isn't really the best way to go about it, especially when they can give you the most definitive F-bomb of all that seems to trump every last word you just uttered.
Clark Griswold – National Lampoon's Vacation
So yes, Clark should have checked on the status of Wally World. But this is Clark Griswold we're talking about, not a master planner that has everything mapped out to the letter. His outburst is definitely one of the funniest but least-deserved considering that he's made it a quest to get to Wally World no matter what it takes. Even if you have to ditch your dead aunt on her son's back porch in the rain.
So yes, mental breakdowns in films are funny because 1) we don't have to live through them, and 2) it lets us laugh at the fact without having to deal with the fallout. In real life though it's better to deal with the problem than skirt around it.