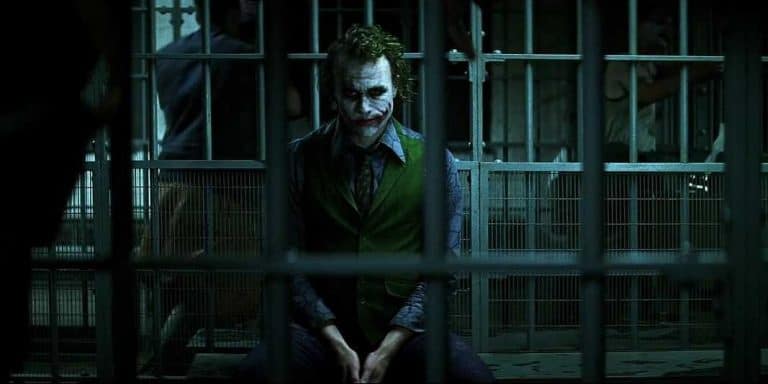 Those of you using Twitter this last week may have noticed an especially popular hashtag trending: #7favfilms.  Using the tag, users shared their seven favorite movies.  Within 14 hours, over 100,000 lists were shared and that data was compiled into a single, definitive list.  These were – collectively – the top answers:
The Dark Knight (5,056 votes)
Pulp Fiction (4,966 votes)
The Shawshank Redemption (4,910 votes)
Star Wars: Episode V – The Empire Strikes Back (4,772 votes)
The Godfather (4,604)
Goodfellas (3,877 votes)
Alien (3,730 votes)
Fight Club (3,574 votes)
Harry Potter (2,757 votes)
Jaws (2,622 votes)
(Photo via Screenmusings.org)
Other popular choices for the top slots include Forrest Gump (with 2,530 votes), Jurassic Park (with 2,356 votes), Blade Runner (with 1,862 votes), The Big Lebowski (with 1,860 votes) and the Rocky franchise (with 1,807 votes).  It is important to note, however, that – either due to the concise nature of tweeting out the lists or because of participants' unwillingness to narrow down their lists to just seven films – the slots for The Godfather (#5), Alien (#7) and Harry Potter (#9) went to the series as a whole, rather than to one standout film among them.  Interestingly, however, this did not extend to the Star Wars franchise, as users were quick to point to The Empire Strikes Back as their one definitive choice in the matter.
It should also be said that this is little more than a Gallup poll at heart: something done quick and dirty, with little instruction and an extremely limited sample size.  100,000 might sound like a lot of responses (and, in truth, it is), but it seems far smaller when you consider that the number only represents people who not only have a Twitter account, but also those who just so happened to be active during the fourteen hours in which the above list was created.  Anybody without an account – or who came late to the party – was simply out of luck.  If the poll only counted individual movies (and not entire series), where would films that benefited from long-running franchises –  like the Godfathers and Harry Potters – have wound up with their support split between upwards of eight films?  Given how few votes separated some movies (90 in the case of The Dark Knight vs Pulp Fiction), could they have even marshalled enough support to stay on the list at all?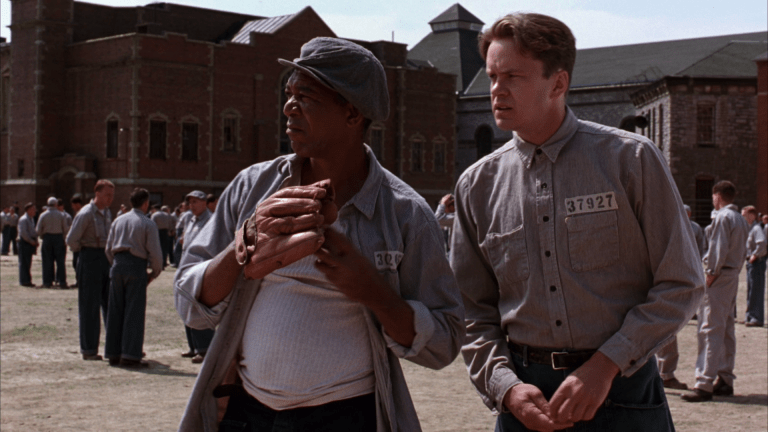 (Photo via Fogsmoviereviews.com)
Still, this poll seems as good a metric as any to show the immediate tastes of the general movie-going public.  And what does the list have to say about moviegoers in 2016?  Well, probably what you suspected going into it.
The list skews toward recent, big budget, American films.  Eight of the top ten slots (and twelve of the top fifteen) are or include movies that were made since 1990.  All of them are pretty typical Hollywood productions, most of which are bonafide blockbusters.  None of them can really call themselves especially diverse, with only Pulp Fiction's Samuel L. Jackson and Alien's Sigourney Weaver bucking the trend of vaguely non-threatening white dudes mugging for the camera.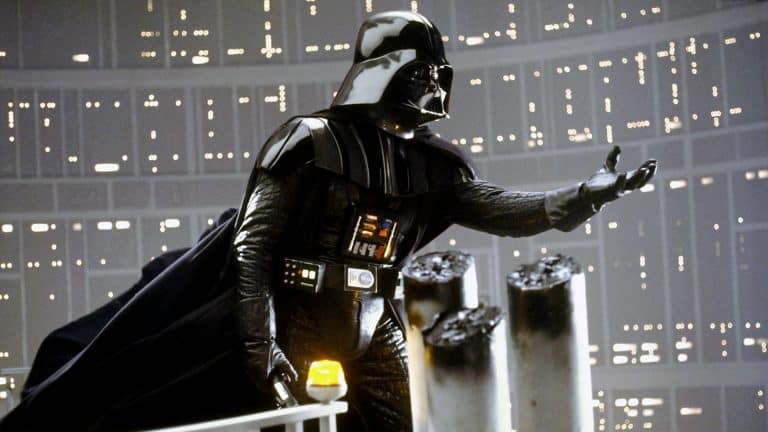 (Photo via Boxofficebuzzab.wordpress.com)
Now, there's nothing inherently wrong about any of this in and of itself.  The Godfather (and its sequels) are widely acclaimed masterpieces.  For the longest time, The Shawshank Redemption was hands down my – and most of my friends' – favorite film.  The list includes four Best Picture nominees; this number becomes six if you include all of The Godfathers and then grows to eight if you look at the larger list of fifteen.  By nearly every metric, these are all good, if not great, films.  It's just that when you lump them all together like this, they're not all that interesting.
When I started going through my own Twitter feed, things got a lot more compelling.  The movies that started popping up started skewing away from the Frankensteinian consensus.  They were more foreign (City of God from comedian Amy Schumer), older (West Side Story from actress Alyssa Milano), trashier (Caligula from Brad Jones, aka Cinema Snob), more obscure (Bob & Carol & Ted & Alice from director James Gunn) and all-around more interesting (Destroy All Monsters from Bob Chipman, aka MovieBob).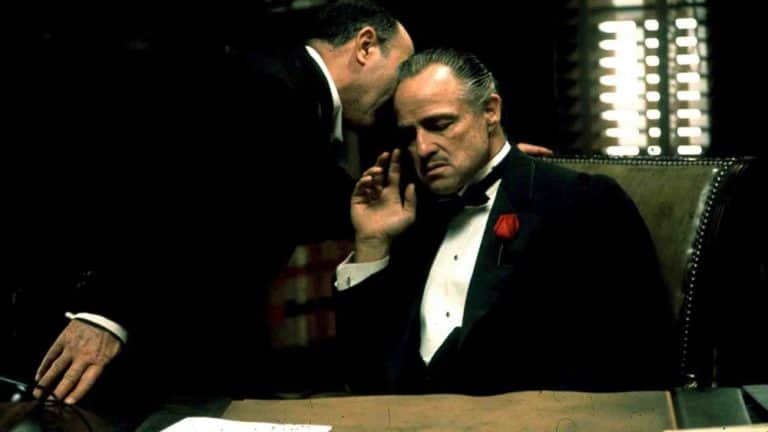 (Photo via Memorabletv.com)
My own list included a mix of silent (Buster Keaton's The General), foreign (Seven Samurai, 3-Iron, Let the Right One In) older (Casablanca, For a Few Dollars More) and very new (Nightcrawler) films.  None of my choices made the list (not even Casablanca, which typically does well in these kind of populist opinion polls).  My favorite one that did made the list – The Dark Knight – probably would have only made my top twenty.
Although I clearly love my entire list, I especially have to recommend 3-Iron:  a South Korean film about a homeless-by-choice man who breaks into people's houses while they're out of town, fixes the place up for them and quietly leaves after a few nights' stay.  It's an utterly bizarre, fascinating and intensely humane film.  Despite the language barrier and unusual content, it's one that's always proven to be a crowd pleaser when I bust it out with friends.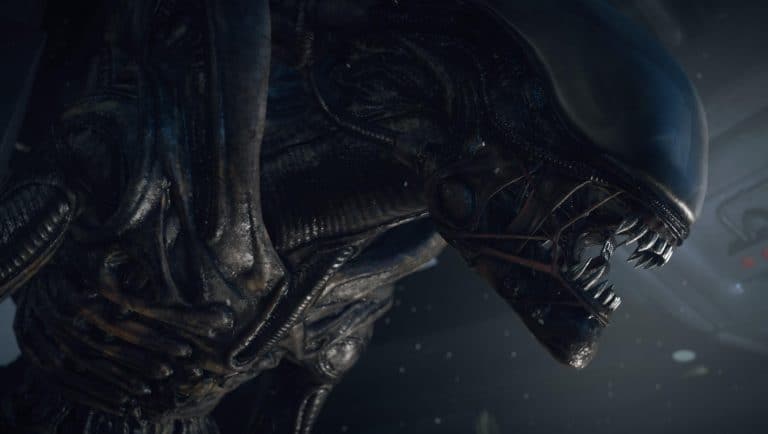 (Photo via Digitaltrends.com)
What's even more fascinating to look at, however, is how the Twitter-compiled lists compares to another high-profile one: Sight & Sound magazine's decennial list of best films.  Often considered the gold-standard of cinema, the British magazine has polled film critics every ten years since 1952 about what they consider to be the ten best films of all time.  The most recent list from 2012 looks markedly different from the Twitter's crowd-sourced effort.
Vertigo
Citizen Kane
Tokyo Story
The Rules of the Game
Sunrise: A Song of Two Humans
2001: A Space Odyssey
The Searchers
Man with a Movie Camera
The Passion of Joan of Arc
8 ½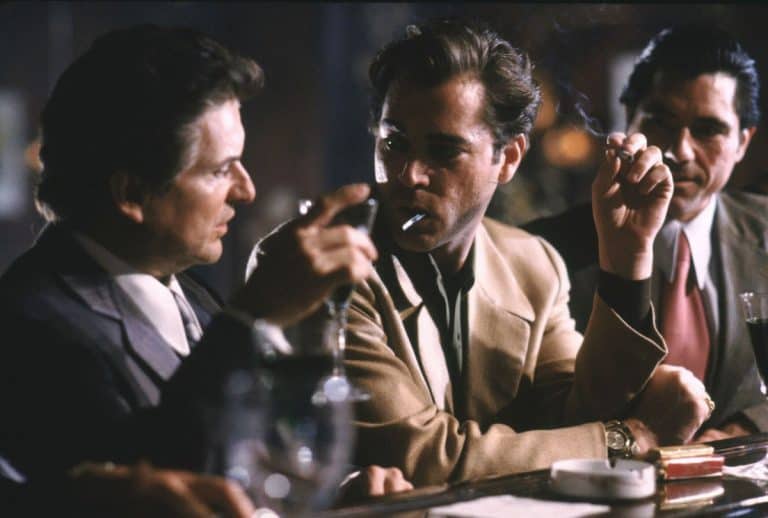 (Photo via Newyorker.com)
Whereas the #7favfilms list was fairly uniform, the Sight & Sound list is all over the place.  Three films are silent (Sunrise, Man with a Movie Camera, The Passion of Joan of Arc), one is in Japanese (Tokyo Story), one is in French (The Rules of the Game) and one is in Italian (8 ½).  Nothing in the top ten is more recent than 1968 (2001), which doubles as the closest thing that comes to a blockbuster on the list.  The highest ranked film from this century is In the Mood for Love (at #26), which doubles as another foreign-language entry.
That's not to say that any one of these lists is inherently better than the other (although I certainly have some choice opinions on the subject).  They're two radically different lists from two radically different groups of people compiled for two radically different reasons that just so happen to share a similar methodology for compiling the "winners."