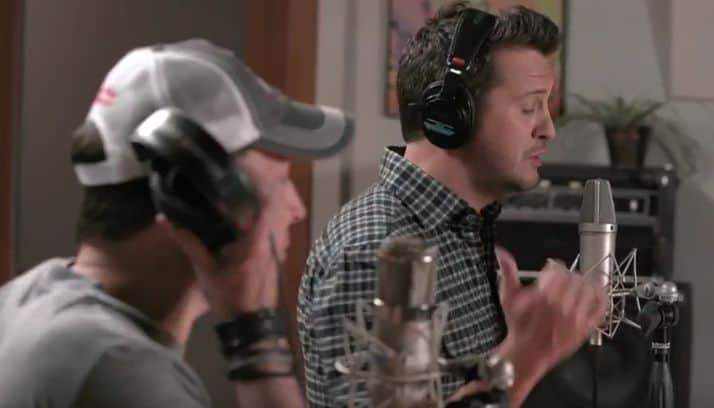 Nearly everyone has faced this major life conundrum at one point or another while ordering one of the most beloved Greek dishes.  The word is "Gyro," but how is it pronounced?  Is it Gee-Ro?  Guy-Ro?  Hero?  While everyone knows how to spell the word there's always been a debate on how to pronounce it.  So what better way to highlight this ongoing problem than to write a song about it?  The nice thing about being Jimmy Fallon is that you can recruit an actual music star to write and perform the song with you.
Fallon teamed up with Country Music singer Luke Bryan to figure out the best way to express the "Gyro" pronunciation problem with a song that's sure to be a new hit that goes by the title, "I Don't Know How to Pronounce Gyro."
I'm a huge fan of when mega-stars like Luke Bryan take videos like this seriously.  They know how silly it is but getting into the part and just letting it all out there is part of what makes this awesome.  You gotta respect Bryan for that.   People who don't listen to or like Country Music at least know Luke Bryan's name, and even if they can't name a song of his they'd certainly recognize them as being familiar from the radio.
Hopefully this duet with Fallon will give him a little more street cred from the non country faction.