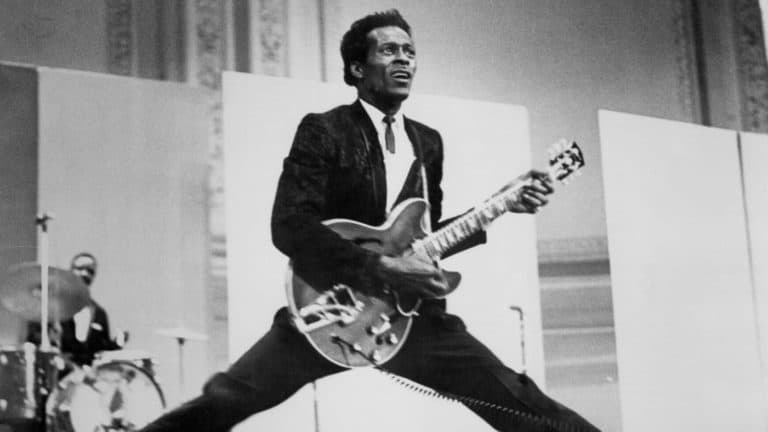 One of the most influential and famous guitar players and musicians in the history of Rock n' Roll, Chuck Berry, has died at the age of 90.  According to the police report,
St. Charles County police responded to a medical emergency on Buckner Road at approximately 12:40 p.m. today (Saturday, March 18). Inside the home, first responders observed an unresponsive man and immediately administered lifesaving techniques. Unfortunately, the 90-year-old man could not be revived and was pronounced deceased at 1:26 p.m. The St. Charles County Police Department sadly confirms the death of Charles Edward Anderson Berry Sr., better known as legendary musician Chuck Berry. The family requests privacy during this time of bereavement.
Berry was known as a pioneer of Rock n' Roll and produced a guitar sound the likes of which no one had ever seen before in the 1940s.  While only in high school Berry started playing the blues.  Fellow musician T-Bone Walker helped him hone his skills and he eventually became a legend.
"Curiosity provoked me to lay a lot of our country stuff on our predominantly black audience and some of our black audience began whispering "who is that black hillbilly at the Cosmo?" After they laughed at me a few times they began requesting the hillbilly stuff and enjoyed dancing to it."
Berry was actually set to release an album in 2017.  He will be missed.
Save