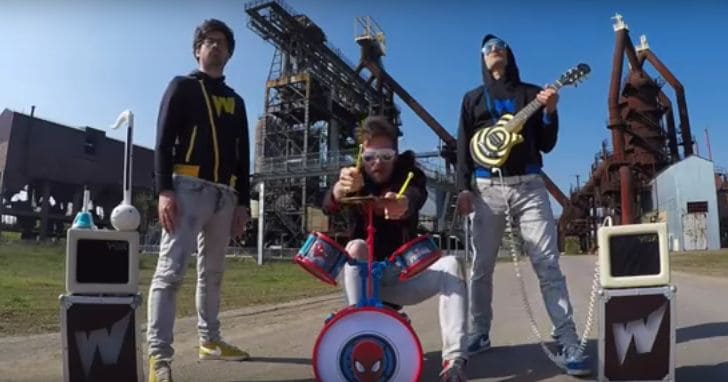 Do you remember the first time you heard Rage Against the Machine?  I do.  I was in high school and I had no idea what in the world hit me but I knew that my energy level spiked about 600 times.  I also knew that I had my workout soundtrack set for at least the next year.   The sound, energy, and just overall "bangingness" of their music made you want to go lift a car.  Either that or get into a fight with someone.  It didn't matter.
Over 20 years later people still listen to songs like "Killing in the Name" with not only nostalgia but the same adrenaline filled rigor as in the past.  Here we are in 2017 and we've got people replaying and reimagining their songs.  However, I'll bet you've never heard something like this before.
Band (are they really a band?)  The Wackids decided to do their own version of "Killing in the Name" on Rock N' Toy instruments.   Amazingly the song still sounds incredibly tough and still makes you want to punch a hole in your wall.
Have a listen below: