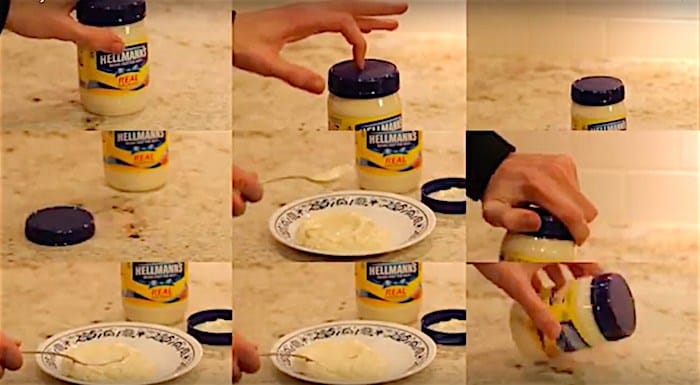 I already know one person out there who is going to hate the fact that I'm writing this: my wife.  Mayonnaise and Ketchup are the bane of her existence.   Personally I'm convinced she would like both condiments if she'd only try them again.  However, she was brainwashed by her brother at a very young age that these are two of the most disgusting things on the face of this planet.  Turns out she actually liked ketchup as a kid but today can't stand the site of it. But I digress.  Perhaps once my wife sees that Mayonnaise has a musical function she might change her tune (no pun intended, maybe it was).  Anyone remember this exchange in Spongebob?
"No Patrick, mayonnaise is not an instrument," said Squidward, when Patrick asked if the condiment was indeed an instrument.
But as it turns out Squidward got it wrong.  This rockin' 9-track all-mayonnaise jam session proves that the fabulous egg and oil based condiment isn't just a food or nasty substance that people line hamburger buns with.   It's actually a musical making machine.  Also, this video might make you vomit.
H/T BoingBoing
Save