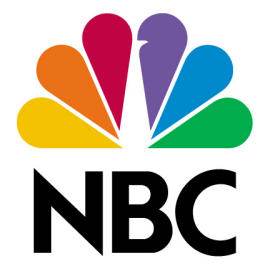 Earlier this week there was an outpouring of renewals, cancellations and pick ups from Fox. Now it's NBC's turn.
Renewals
NBC has renewed the freshman midseason drama Harry's Law and sophomore drama Parenthood. The network has also renewed Chuck for a fifth season with a 13 episode order. There's also the rumor floating around that next season will be the final season for Chuck, which seems likely.
Cancellations
NBC has canceled freshman sci-fi/drama series, The Event, which premiered to solid ratings but declined steadily over the course of the season. The network has also canceled Law & Order: Los Angeles, which has suffered from poor ratings. A recent retooling of the newest Law & Order spin-off hasn't resulted in a ratings gain, which means that Law & Order: SVU will probably be the only Law & Order series on the NBC schedule in the fall.
Pilot Pick Ups
NBC picked up the pilots for Smash (about the creation of a Broadway musical about Marilyn Monroe starring Debra Messing) and Prime Suspect with Maria Bello (an Americanization of the hit British series that starred Helen Mirren). News came after that the network had also decided to pick up the pilots for Are You There Vodka? It's Me, Chelsea (by Chelsea Handler, and in which Handler is rumored to play her own sister), Free Agents with Hank Azaria, Grimm (a cop drama that is set in a town inhabited by characters from the Grimm's fairy tales), Awake/REM (about multiple realities) and The Playboy Club (a period piece set in 1963 set in the eponymous club featuring Playboy bunnies).
Deadline is also reporting that NBC has picked up pilots Bent (with Amanda Peet and David Walton), which could appear on the mid-season schedule, and BFFs (formerly the untitled Parham/St. Clair project).
Pilot Passes
NBC has also decided to pass on the Wonder Woman pilot. The network (according to Deadline) has also apparently passed on drams Reconstruction and 17th Precinct and comedies Lovelives, Brave New World, My Life as an Experiment, Metro and the untitled Kari Lizer project. There's a rumor that Mann's World has also been passed on, but may be shipped to a cable channel.
clarissa @ tvovermind.com
twitter.com/clarissa373
twitter.com/tvovermind