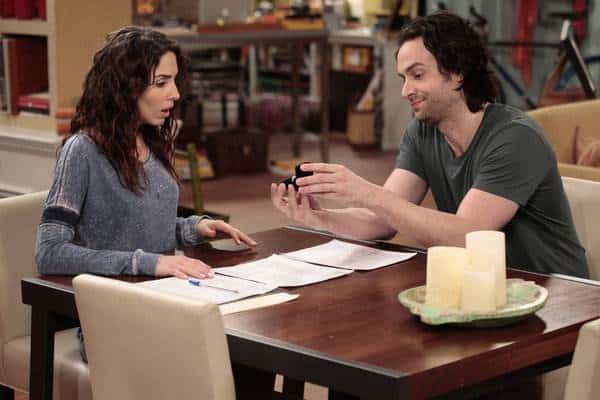 NBC has given a second season order to Whitney, the eponymous comedy from stand-up comedian Whitney Cummings. Though it may have been critically ignored/reviled, the show had a pretty steady fanbase, thriving in a move from the post-Office slot to leading off Wednesday nights. The most logical pairing for the show would be the only multi-cam that NBC ordered to series – Guys with Kids, starring Jamie-Lynn Sigler, Tempestt Bledsoe, Anthony Anderson, and Jesse Bradford. The network had several other multi-cams in development, including a sitcom from Roseanne, but they failed to pick anything else up.
NBC has also picked up a final comedy pilot in Next Caller, starring Dane Cook as a radio host for a relationship-themed call-in show. Deadline is reporting that the show, which features Collette Wolfe, Joy Osmanski, and Ryan Devlin, is being considered for midseason and has six episodes in its initial order. With its pick up and Whitney's renewal, NBC is overflowing with comedy for the 2012-13 TV season, having already given a renewal to the entire Thursday night line-up and picked up six other comedy pilots.
It's wise of NBC to be focusing more heavily on comedy, considering the rise of the sitcom in recent years. ABC has a solid comedy block, including one of the top shows on television in Modern Family, while other shows like The Big Bang Theory, 2 Broke Girls, New Girl, and Happy Endings are either enormously rated or provide their network with a considerable amount of hype. They've given smaller orders to a couple of older comedies in Community and 30 Rock, necessary to fit in all the new shows they'll be debuting, and I'm interested to see how all the pieces fit together.
Did you stick with Whitney all season? Does Next Caller Please sound like something you'll check out upon its debut? How do you feel about NBC leaning so heavily on comedy next season?