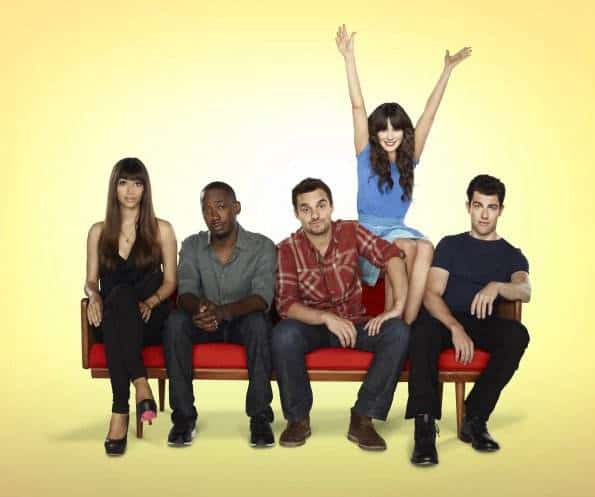 Want to make your own New Girl music video? Now you can as Fox has made an interactive video for the New Girl theme song 'Hey Girl.' This is a longer version of the song that you here at the start of each episode, which star Zooey Deschanel sings. This video sees Deschanel and the rest of the regular cast in various party scenarios in their apartment and you get to decide what happens.
In a similar way to the Mad Men 'Mad Men Yourself' campaign it allows the viewer to partake in something fun that is associated with the show. In this case it makes perfect sense to have what Zooey Deschanel calls a "choose your own adventure style video." There is a staggering amount of different choices that amount to more than 950 different paths that can be taken. There are different types of parties such as beach, toga, 60s and pyjama that see many different costume changes, which includes Schmidt's (Max Greenfield) very special and very short kimono. You also get to pick the type of dancing as well as the theme at certain points, and this includes my own favourite chicken dance that we saw in the wedding episode earlier this season.
The song is incredibly infectious (it's going to be stuck in my head all day) and fans of Deschanel's She & Him work will definitely enjoy the full version of this theme song. New Girl viewers will find the different choices available appropriate to the characters on the show and not naming names, but some are much better at the dancing routines than the others. To have a go at making your own 'Hey Girl' video head here.
Below you can see a behind the scenes video of how they made this interactive music video, plus Zooey Deschanel and Hannah Simone's (Cece) choice of 'Hey Girl' video. Unfortunately, even though the song is called 'Hey Girl' Ryan Gosling does not show up.
For sneak peeks of tonight's episode "The Landlord" head here.