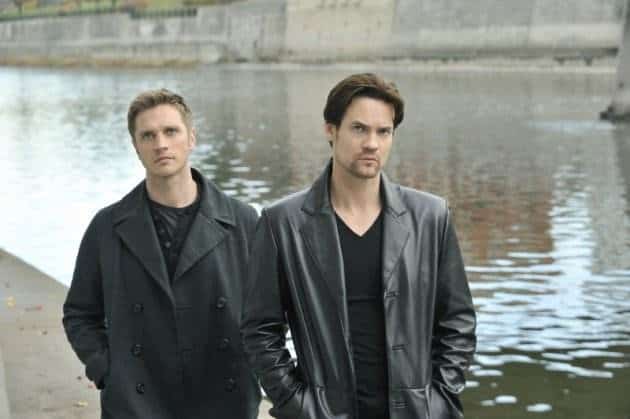 Do you think that Nikita is trying to kill us with all this hot guy hotness? Because after you see the photos for the January 6 episode, titled "Pale Fire", you might conclude that they are.
Fortunately, Nikita's only been on hiatus for a month, but returns with new episodes next week. In the previous episode before the midseason hiatus, Alex stumbled upon a big surprise: her mother. In this episode, Alex has infiltrated her childhood home in order to ill Semak, but must deal with her past before she can take down Gogol.
Nikita also heads to Russia on a separate mission: to steal Semak's black box. But she ends up encountering Alex in the mansion and the two of them decide to team up together to achieve their objectives. Nothing is easy, however, and they'l run into some pretty big roadblocks.
Michael and Owen team up together on a mission to find out Percy's plan with the Guardians, sending them on an investigation.
Watch a trailer below. Don't miss a new episode of Nikita on Friday, January 6 at 8:00 p.m. on The CW.