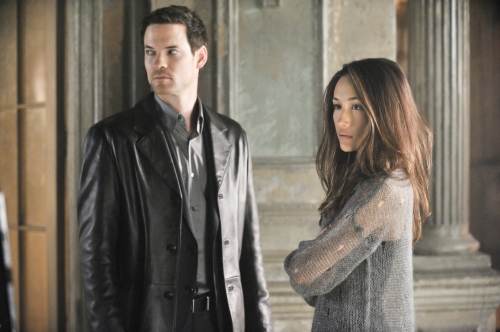 Nikita fans have been a bit worried that the freshman action series wouldn't be renewed for a second season. That would have been a shame, because Nikita's been a great show since it's premiere in September 2010. The first season was full of action and twists and turns
As a fan of the show, I'm pleased to say that The CW has renewed Nikita for a second season, according to Deadline.
The season finale was a perfect set up for season 2 of Nikita. Nikita and Alex parted ways after Alex learned that Nikita had been the one who killed her father. While Alex had been angry when she learned the secret Nikita had been keeping her, the two of them did part ways amicably. Alex wanted to set off to hunt down those who ordered the deaths of her family, but got sidetracked when Amanda – who has now joined Oversight – captured Alex and asked her to join up with Oversight as well.
Nikita, meanwhile, set off with Michael, one of the black boxes in their hands and looking ahead for a new way to help bring down Division. Michael was no longer playing a double-agent and had revealed his hatred of Division to Percy.
Looking to the future of this show, it will be interesting to see whether Alex decides to join up with Oversight or escape Amanda's clutches, as well as watch Nikita and Michael continue to destroy Percy and everything he's built.
The new season of Nikita should premiere in the fall. Whether it remains at 9:00 p.m. on Thursday nights remains to be seen, but we should know in two days when The CW announces its fall schedule during its Upfront presentation.
For more on the three new pilots picked up by The CW, click here.
clarissa @ tvovermind.com
twitter.com/clarissa373
twitter.com/tvovermind