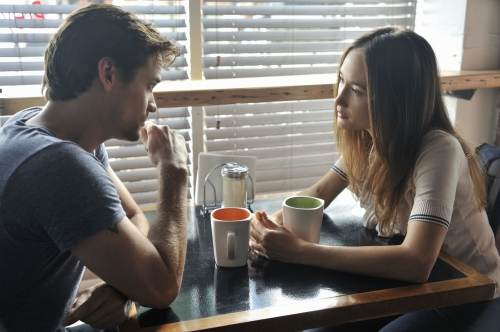 "You should know something. I didn't really break up with my boyfriend." BOOM!
And with that line, we're introduced to what's sure to be another awesome season of Nikita. The season 2 premiere airs later this week (with the show moving to Friday nights at 8:00 p.m.). This season, it's a whole new ball game.
Nikita and Michael are on the run from Division, Oversight and probably 10,000 other people when season 2 of Nikita premieres. They're determined to take down their former employers and will be using the black boxes to do so. But, they're short on funds, so it looks like they'll be doing some good old-fashioned thievery.
Meanwhile, Amanda is now occupying the boss' chair over at Division, but Oversight isn't ready to give her carte blanche. They have assigned one of their own agents – Sean (played by guest star Dillon Casey) – to watch over her. Her first mission? To retrieve the black box from Nikita and Michael. Amanda is happy to take on the assignment, but wants help, so she asks Alex to track down her former mentor and retrieve the box. Fortunately, Alex is in a far better position than she was last year and makes Amanda promise to help her track down the man who killed her father before agreeing to help.
Below is a sneak peek and episode preview for the new season of Nikita. You can view photos from the season premiere here, photos from the September 30 episode here (featuring the return of Devon Sawa as Owen) and a trailer for the new season here.
Don't miss the season premiere of Nikita on Friday, September 23 at 8:00 p.m. ET on The CW.