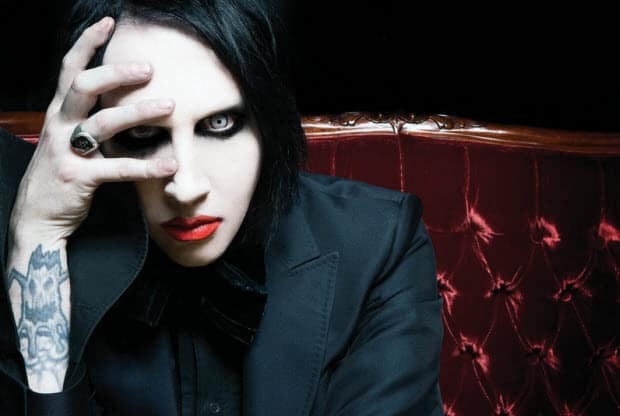 Once Upon a Time has gone to some strange places, but I didn't realize we were at the point of casting Peter Pan's shadow. And I didn't think we'd be casting it as Marilyn Manson. Wait, what?
Yes, this is actually happening. Rocker Manson has been brought on to voice Shadow, a force which has been an antagonist in the series for a while now. He's not the playful trickster who messes with Peter Pan, he's a monster who steals souls. Sounds perfect for Manson. Here's what the showrunners had to say about his casting:
"We've always been enormous fans of Marilyn Manson. We wanted to cast someone with the vocal ability to make our skin crawl."
It's also being said that Shadow will give life to "the very essence of Neverland," though I'm not really sure what that means exactly. But it sounds sufficiently ominous. Will Manson ever appear onscreen? Or will he just be a talking CGI smoke monster? I'd really like him to actually show up, but for now, it does sound like it's just voicework.
Is the Shadow going to sing? Because that would be amazing. I really like what Once is doing with Disney lore. Bisexual Mulan? I'm all for that. Shock rocker Shadow? Absolutely. Let's see how nuts they can go with all this.