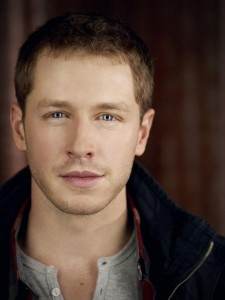 ABC is on a kick today, releasing new promotional photos for many of their new shows. The Once Upon a Time cast also got the opportunity to dress up – in their Storybrooke and fairytale costumes, in some cases – and pose for new cast photos.
Once Upon a Time returns with all new episodes this weekend on January 8 and we're very excited to see the rest of the season play out. In the upcoming episodes we'll meet fairytale characters we haven't seen before, including Hansel and Gretel, Belle and Gaston. We'll be learning more about Snow White and Prince Charming's history, while David and Mary Margaret will continue to be drawn to each other in Storybrooke. Emma will have to deal with Sheriff Graham's death and will be running for his old position, while Regina will continue to go to great lengths to drive her out of town and get her away from Henry.
Use the arrows above to browse through the new promotional photos for Once Upon a Time, airing on Sunday nights at 8:00 p.m. ET on ABC. Watch two trailers for the January 8 return here.