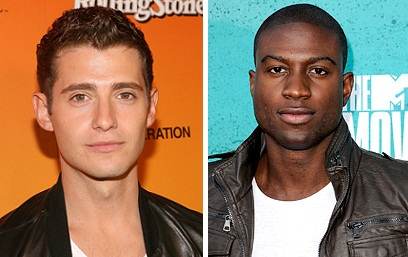 Two recent pieces of casting news have emerged for season 2 of Once Upon a Time.
First up is EW's news that Pretty Little Liars actor Julian Moris has been cast as Prince Phillip. According to EW, Phillip is "a man who's traveled from a kingdom that's in decline." Given the fact that Prinnce Phillip appeared in the Disney movie Sleeping Beauty, we assume that he will play a part in the story of Aurora, who will also appear next season and will be played by Sarah Bolger.
The other piece of recent casting news revealed that Sinqua Walls has been brought on as Sir Lancelot, who will appear in at least two episodes next season. Lancelot is described as "a sword for hire with nothing to lose".
Once Upon a Time seems to be ploughing full steam ahead with new characters for season 2. Between Phillip, Lancelot, Aurora, Mulan, Jack (and the Beanstalk) and Hook set to appear, we're sure the new season will be terrific!
Once Upon a Time will return for its second season on Sunday, September 30. For spoilers from the cast about season 2 click here. For teaser previews for next season, click here.