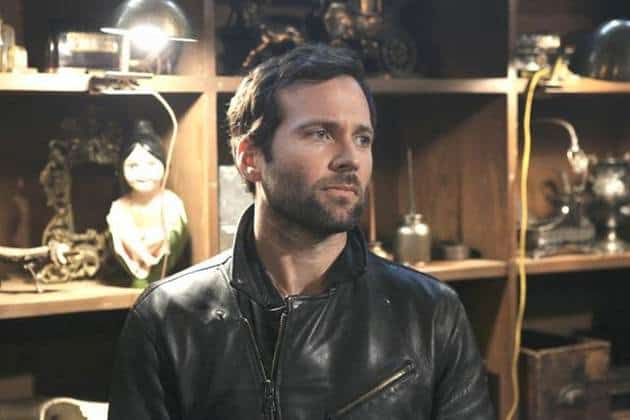 Once Upon a Time is currently on hiatus until April 22, but when the show returns both Mr. Gold and Rumplestiltskin will be moving back into the spotlight. In Storybrooke, Mr. Gold will have to suffer the consequences of breaking his deal with Regina. In the last episode, he brought Kathryn back to Storybrooke (and revealed that she clearly wasn't dead). This freed Mary Margaret from prison and cleared her of the murder charges. Since Regina was so adamant about getting Mary Margaret punished for Snow White's "crime" in the fairytale world, you can bet she won't be happy that Mr. Gold went behind her back and got her exonerated.
But Mr. Gold has other problems besides an angry mayor to conted with…namely, August. Will the mysterious August's past finally be revealed in the upcoming episode?
In the fairytale world, Rumplestiltskin reunites with his son after absorbing the dark magic and turning evil. He has agreed to let his son find a safe way to rid of him these powers, but we know, unfortunately, that the boy won't accomplish this. But there's a theory among some Once Upon a Time fans that August might actually be Rumple's son. Could that be true? Is that why the two men seem to have a connection in this preview for the return of the show?
For more of our coverage of the show, browse and bookmark our Once Upon a Time page.