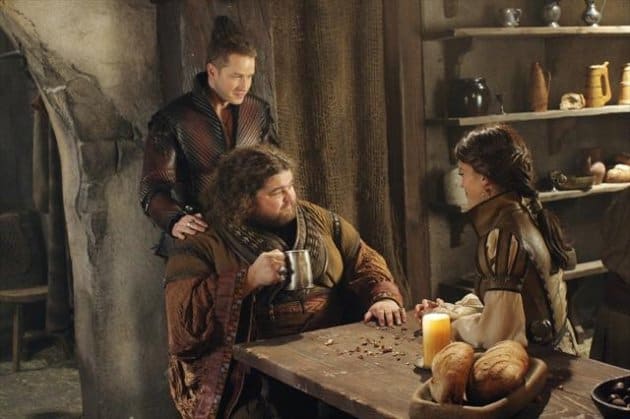 Once Upon a Time is on hiatus this weekend due to the Super Bowl, but when the show returns the following week Jorge Garcia will be making a return appearance as the Giant.
It's obvious that Cora has nefarious plans for the people of Storybrooke and, in the previous episode, she managed to convince Regina to join her side, telling her that she can help her get her son back.  Her next step involves kidnapping the Giant and brining him to Storybrooke, but the twist is that he'll be a normal size in the real world.  Still, his new size doesn't stop him from targeting David when a case of mistaken identity leads him to believe the man is worthy of his vengeance.  Smallville's Cassidy Freeman guest stars as a man from the Giant's past when he decides to climb down the beanstalk to befriend some humans.  Unfortunately, it looks like those he befriends may not have the most noble of intentions.  On an interesting side note, Freeman's character name is "Jack" in the press release for the episode, leading me to believe that this will be some crucial backstory for the Giant.
Meanwhile, Mr. Gold, Emma and Henry leave Storybrooke and head out into to find Bae.  Back in Storybrooke, the mysterious Greg questions Belle about what they saw the night of his accident.
Vist our Once Upon a Time page for recaps, sneak peeks, photos, spoilers and more.