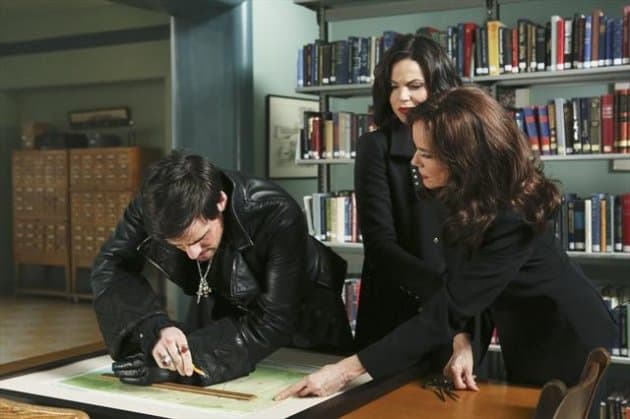 Cora convinced Regina to work with her in the last episode of Once Upon a Time and now that these two women are together, I think the people of Storybrooke have a lot to worry about.  In a mid-February episode, they're going to team up with Captain Hook to track down one of "Rumplestiltskin's most treasured possessions".
Meanwhile, Mr. Gold has decided to leave Storybrooke to search for his son Bae.  In the last episode he called in a favor from Emma and asked her to come with him.  Henry will also be tagging along for the ride when they leave town in this weekend's episode and they'll arrive in New York soon.  We'll also be going further back into Rumple's history in the fairytale flashbacks when, according to ABC, he "realizes his destiny while fighting in the Ogres War".  We'll be seeing him reunited with his wife Milah in happier times.
In this episode, Michael Raymond-James will be returning as Neal Cassidy and Ethan Embry will continue his arc as the mysterious Greg.
Visit our Once Upon a Time page for spoilers, sneak peeks, recaps and more.