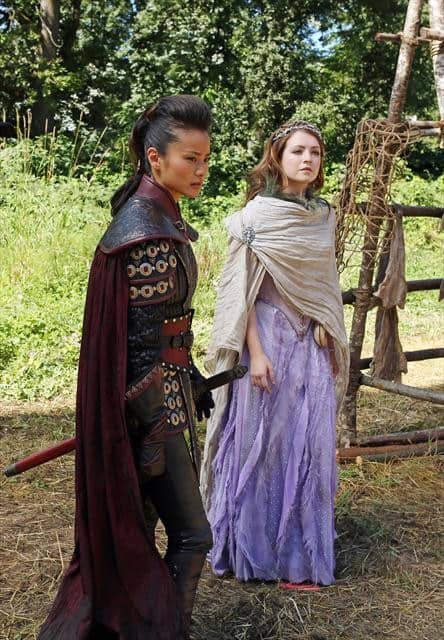 Regina regained her powers in Storybrooke in this week's Once Upon a Time, but despite bringing Henry home under duress, she chose to let him go with Charming in the end.  Charming, meanwhile, struggled to make the Mad Hatter's hat work again and convince the townspeople not to leave Storybrooke when Regina regained her magic (since leaving the town would, as we learned, strip them of their fairy tale memories).
In the fairytale land that was, we learned that Rumplestiltskin was the person who helped introduce magic to Regina and gave her the opportunity to get rid of her mother.  For more on the episode, read our full recap.
In next week's Once Upon a Time, "Emma and Mary Margaret, with the aid of Mulan, Aurora and brave knight Lancelot, attempt to find a portal that will bring them back to Storybrooke. But a dark force threatens their safe return. And Henry tries to talk Jefferson into reuniting with his daughter.  Meanwhile, back in the fairytale land that was, on the eve of meeting Prince Charming's mother, King George poisons Snow White, and the only antidote lies within the waters of the Lady of the Lake."
Watch a preview below for the October 14th Once Upon a Time, airing at 8:00 p.m. ET/PT on ABC.  You can also browse through photos for the episode here.
Keep an eye on our Once Upon a Time page for previews, spoilers, sneak peeks and reviews.