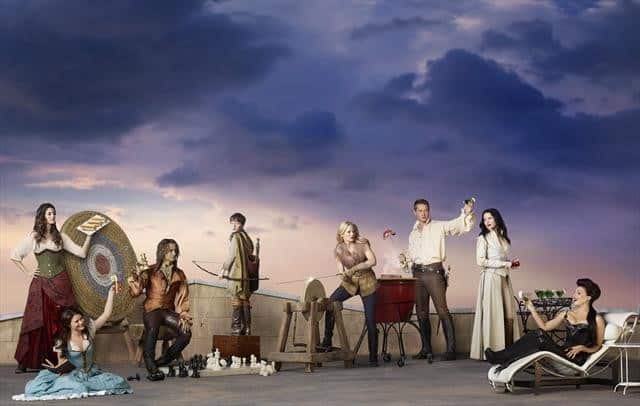 When magic came to Storybrooke in the season 1 finale of Once Upon a Time, fans were left wondering what that would mean.  Would the characters be transported back to the fairy tale world?  We know, from sneak peeks, that they weren't.  Regina is insistent that the fairy tale world no longer exists.
But that fact hasn't stopped ABC from melding the fairy tale world and Storybrooke in cool new cast photos for season 2.  Prince Charming charging down a street in Storybrooke atop a majestic white horse?  Awesome!  The whole gang hanging out at a magically-themed cookout?  It's here too!
Use the arrows above to browse through cast photos for season 2 of Once Upon a Time, which premieres tonight at 8:00 p.m. ET/PT on ABC.  You can also read teasers and our thoughts about the season 2 premiere here.