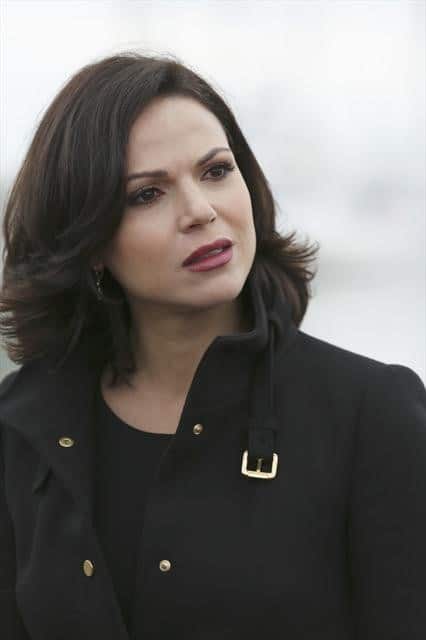 There's going to be a death on this week's Once Upon a Time.  Someone we know in Storybrooke will be killed.  If you want to know who it is, highlight between the brackets [Archie's body is found].  If you don't want to be spoiled, just know that this death will have ramifications.
Emma and Ruby discover the body and it's clear that Ruby blames Regina for what's happened.  The synopsis for this episode says that "Regina is accused of murdering one of the town's most beloved fairytale characters — but only Emma senses that she may be innocent."  And yet, Emma seems pretty determined to punish Regina in a sneak peek from the episode.  Her parents caution her against going up against the Evil Queen…at least without a plan.  Fortunately for them, the dwarves have been hard at work in the mines trying to replenish their previously stolen stash of fairy dust, which is the only thing that may help to neutralize Regina's magic so that she can be locked up.
But is Regina really guilty of this murder?  Here's another suggestion: maybe Captain Hook and Cora are wreaking some havoc in Storybrooke.
Watch a sneak peek below for the January 6 episode of Once Upon a Time.  You can also watch two other clips from the episode here.
[FLOWPLAYER=http://www.tvovermind.com/wp-content/uploads/2013/01/ouat1.jpg|http://www.tvovermind.com/wp-content/uploads/2013/01/OUT210_fv3.h264HD-Clip1.flv,440,280]