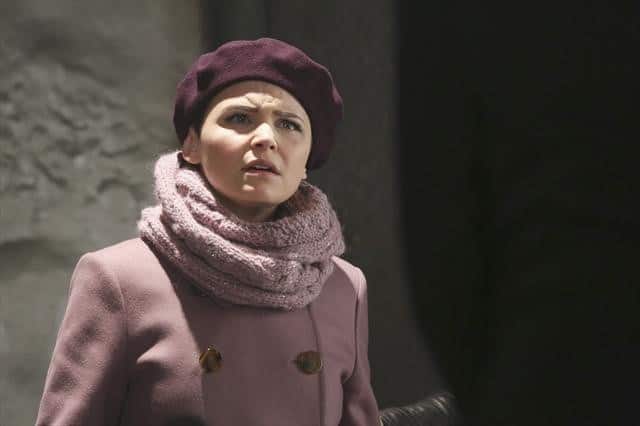 Once Upon a Time was on hiatus last week for the Oscars, but when the show returns on Sunday we'll be getting an episode that features a young Snow White.  We're getting a flashback to a time when Snow's mother – Queen Eva – was alive.  While we all know that Eva dies, but I think you'll find that there are some mysteries surrounding her death that you may not have suspected.
We're also introduced to Johanna (Eva's maid) in the episode and she and Snow had a very close relationship.  In fact, when Mary Margaret finds Johanna in Storybrooke she's overjoyed to see her.  But their happy reunion is cut short when Mary Margaret investigates a sound she hears in the woods and discovers that Regina and Cora are trying to find Rumple's dagger.  With Mr. Gold still in New York with Emma and Neal, Mary Margaret is determined to stop the women from getting their hands on the dagger.
Watch a sneak peek below for the March 3 episode of Once Upon a Time on ABC.  You can also browse through photos for the episode here.
http://youtu.be/4A8vmB-w7NY