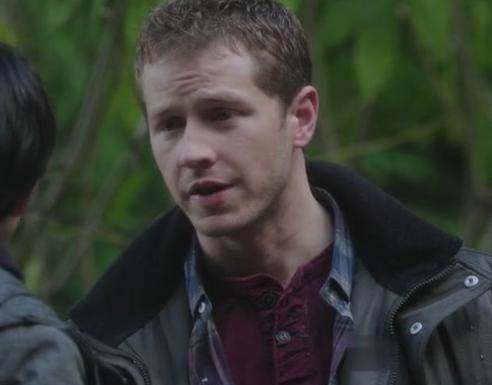 Emilie de Ravin made her first appearance on Once Upon a Time this past weekend, but we already know when she'll be returning. According to ABC, de Ravin will make a return appearance as Belle (and, presumably, the girl in the asylum) in the upcoming March 4 episode, titled "Dreamy".
But de Ravin isn't the only guest star to appear in that episode of Once Upon a Time. Amy Acker will also be making an appearance as a nun in Storybrooke and a fairy in the fairytale world. The synopsis for the episode says "Unlikely allies Mary Margaret and Leroy team together for a good cause to help the Storybrooke nuns sell their candles during the town's Miner's Day festival. But Leroy makes a promise to a nun, Astrid, that he may not be able to keep. Meanwhile, in the fairytale land that was, Grumpy finds forbidden love with beautiful but clumsy fairy Nova". In fact, 11 dwarfs in total appear in this episode.
No other word yet on how Belle and de Ravin will fit into the episode, but the synopsis does give a hint of interesting information about David's wife, Kathryn. According to the network: "Emma looks into the mysterious disappearance of David's wife, Kathryn." Yikes.
We know in the upcoming February 19 episode of Once Upon a Time that Regina spills the beans to Kathryn about David and Mary Margaret's affair. After that the show goes on hiatus for a week until March 4, so if something happens to her, it's likely to happen this coming weekend.
Updated: Watch a preview and browse through photos for episode 14.
Don't miss a new episode of Once Upon a Time on February 19 at 8:00 p.m. EST on ABC. Watch a preview here.