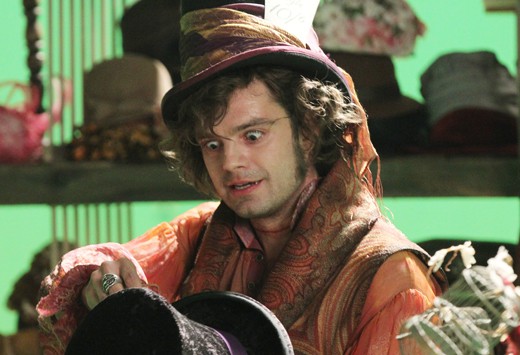 Do you recall the spoilers for the October 7 episode of Once Upon a Time revealed that Mary Margaret and Emma will have disappeared and David will be searching for them?
The synopsis for the October 14 episode gives us more hints about exactly where the ladies end up…and how they're going to try to get out: "Emma and Mary Margaret, with the aid of Mulan, Aurora and brave knight Lancelot, attempt to find a portal that will bring them back to Storybrooke. But a dark force threatens their safe return. And Henry tries to talk Jefferson into reuniting with his daughter.  Meanwhile, back in the fairytale land that was, on the eve of meeting Prince Charming's mother, King George poisons Snow White, and the only antidote lies within the waters of the Lady of the Lake."
It sure looks like Emma and Mary Margaret are stuck in the fairytale world, doesn't it?  The question is whether they've also gone back in time or whether the fairy tale world – despite Regina's insistence in sneak peeks from the season premiere – still exists in a parallel timeline.  In other words, we're venturing into some crazy time travel/parallel worlds territory here.
For more on season 2, visit our Once Upon a Time page, which has all of our previews, sneak peeks, recaps and spoilers for the show.