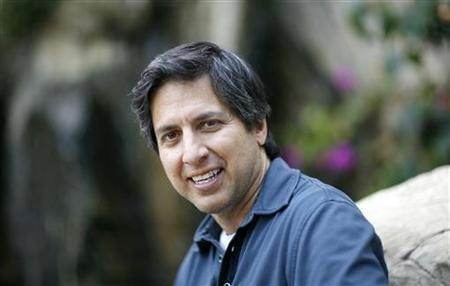 Just when you think that Sarah Braverman has it all together, something comes along to complicate things.
And in this case, that complication comes in the form of Ray Romano, as NBC has announced that the former sitcom star has signed onto Parenthood for a multi-episode arc next season. Romano's character, a photographer and former photojournalist, becomes close with Sarah, which will likely make waves with her relationship with Mark.
In the third season finale, Mark surprised Sarah by proposing to her at the wedding reception for Crosby and Jasmine, but the two still have their issues and the introduction of Romano's character may exacerbate that for a while. Even though the romantic drama in Sarah's life is beginning to get a little tiresome, I like that they're not completely wrapping up her reunion with Mark in a pretty pink bow, implying that everything's great and what caused them to break-up isn't still lingering. If they want the happy ending that the finale promised, they're going to have to do some serious work to repair the holes in their relationship and its not going to be (or shouldn't be) easy.
This will be Emmy winner Romano's first TV role since a two episode guest arc on The Middle, reuniting him with former TV wife Patricia Heaton, and his first dramatic role since Men of a Certain Age was canceled by TNT. You can next see (err, hear) the veteran actor in the upcoming Ice Age sequel, set for release on July 13th.
Parenthood returns for its fourth season on Tuesday, September 11th at 10:00 on NBC. The fourth season is set to have 15 episodes, down from the third season's initial order of 16 (and eventual order of 18).
Do you think that Sarah will seriously be tempted by Romano's character? Will she and Mark make it down the aisle during this season of Parenthood? What type of storylines would you like to see the show introduce when it returns?