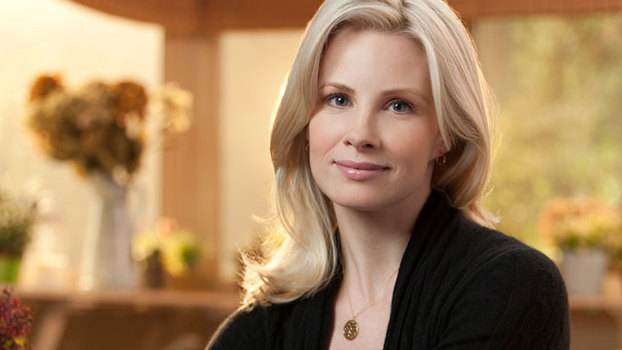 Ah, the one week hiatus. The blessing and curse of being a TV fan, no? While having one of your shows sit out a week may alleviate some of the pressure currently on your DVR, it makes you a little antsy with regards to where they left off last time and where they're going in the near future.
Due to Parenthood's absence this week, this time to make way for repeats of Prime Suspect, I thought we could check to see what's on the horizon for Team Braverman and what that means for the season as a whole.
During our last trip to Parenthood Spoilerville, we found out that there would be a character named Rachel at the Luncheonette that would try to tempt Adam into having an affair. TVLine is reporting that that character, who will be the new receptionist for Adam and Crosby's business venture, will be played by Alexandra Daddario (White Collar). Rachel will have several episodes of flirty fun on Parenthood, but don't tell Kristina, because you know that won't go over well.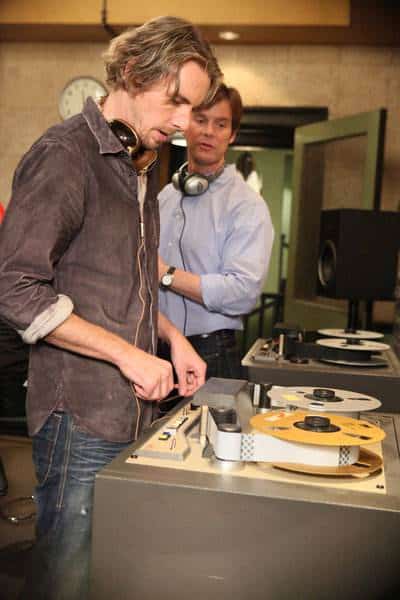 As always, the TV Gods give and the TV Gods take away, and being taken away from Parenthood is Minka Kelly's Gaby. Kelly was written out of Parenthood at the tail end of season two, following a one night stand with Crosby, and it seems like she'll stay gone, at least according to TVLine. They quote creator Jason Katims as stating: 'I would love to bring the character back, but since we've already broken the stories for this season, I think it's unlikely that could happen.', so it looks like Gaby won't be making a return visit anytime soon. Considering that Max has been mainstreamed in season three and he's already made strides since then (i.e. learning about apologizing from Amber), he may be too advanced to even have Gaby around.
Still around and kicking are Crosby and Jasmine and if you think we've seen the last of their lovey dovey moments, you're sadly mistaken. Entertainment Weekly's Spoiler Room is hinting at a drunken night between the two that will occur in the near future that will come at an "unexpected" time. However, before the shippers squeal with delight at the possible return of Josby (Crasmine? Crosmine?), know that the two are supposed to tell Jabbar that they won't be getting married, according to TVLine. It's unclear which comes first, though (the talk with Jabbar will occur in episode 10), so it's a faint possibility that the two could let him know they're staying friends and then have their night together, potentially facilitating a reunion.
Just thinking out loud (or whatever), but their night together may be the thing that ends Jasmine's promising relationship with Dr. Joe, as well.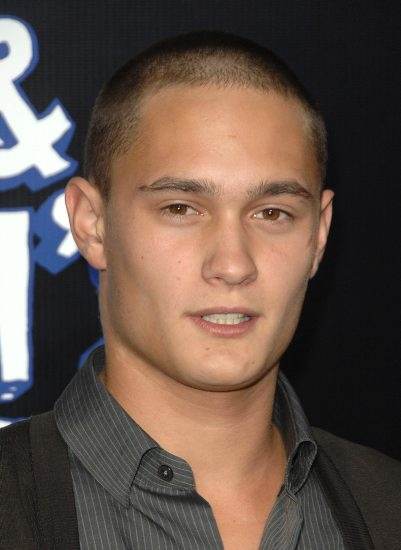 TVLine is also indicating that Zoe's boyfriend, whose identity I revealed in a recent review, will be one of the cogs holding up the adoption that Joel and Julia have their hearts set upon. He wants money and judging by Joel's reaction in last week's episode, I think he'll get whatever he wants as long as the couple is allowed to adopt the baby. In other baby news, Nora's arrival into the world of Parenthood will (as expected) have effects on Kristina's family. In an interview with TV Guide, Monica Potter admitted that her character will be returning to work this season, which should be one of the saving graces in Kristina's life as the usually strong working mom will be going through some emotional hard times in the next few episodes. With the imminent departure of Haddie to college and Max taking his first steps of independence at school, Kristina will be trying to keep her family together by any means necessary, which the next episode, titled "Forced Family Fun", will explore.
Parenthood's third season hasn't been a disappointment following its creative surge last season. In fact, it's been more impressive in the sense that the beginning of the season was essentially a relaunch, as each character was moving onto new relationships, new business ventures, and new phases of their lives. The spoilers above indicate that the show won't be losing a step anytime soon, so grab some tissue and prepare for another 12 episodes of Braverman-y goodness.
All starting next week, of course.
Parenthood airs Tuesdays at 10:00 on NBC.