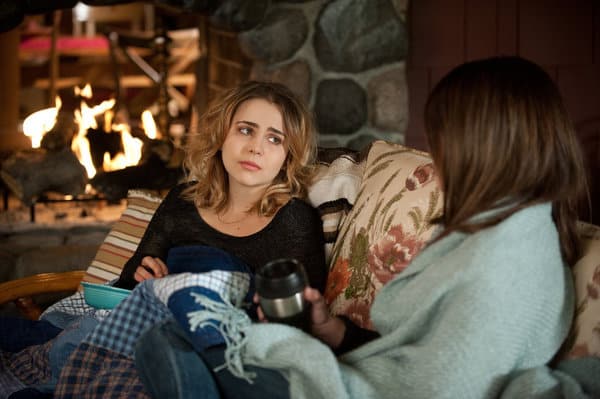 Even with everything that happened with Amy and the drama in his mother's love life, Drew has had to worry about getting into college this season on Parenthood. It's been a rough year for the young man, but one that could end up being an ultimately positive experience if he could manage to get accepted to a good college. Will he put all the distractions behind him and move on to the next phase of his educational career?
On the season finale of Parenthood, Drew has big news for the family – he got accepted into Berkeley, which is nearby. While they do a little celebrating, he wants to be the one to tell Amber, as she didn't get into college and had to go the path she did before eventually finding a place at the Luncheonette. Amber and Drew have always been close and able to lean on one another when there was nobody else around, so it's not as if she'll have a huge negative reaction to hearing about Drew going to Berkeley. Amber has seemingly made peace with her life path this season and if anything, she'll be happy for her little brother making something of himself. However, it still might make it go down a little easier to hear it from him.
Elsewhere on Parenthood, Jasmine and Crosby receive exciting news, Kristina enters into another phase of treatment, Amber and Ryan contemplate the future of their relationship, and Joel and Julia plan an event for the Braverman family.
The fourth season finale of Parenthood airs tonight at 10:00 on NBC. You can check out a preview for the episode here, as well as a full episode description here.
Will Drew going to college influence his mother's decision to be with either Hank or Mark? How will Amber react to hearing about Drew getting into Berkeley? What are you expecting from the Parenthood season finale?
http://www.youtube.com/watch?v=sg8HfMKhkuE
http://www.youtube.com/watch?v=XC177wgQpyQ