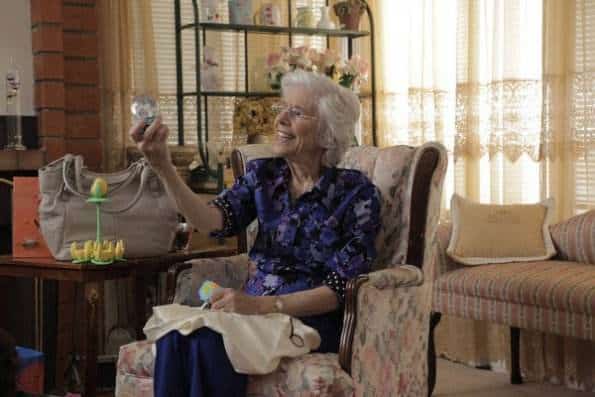 Shows with a large supporting cast and no central figure (like Parenthood) tend to break their players into smaller, isolated groups more often than not. It may be practical, both from a financial and structural sense, but it can also lead to not much time being spent with the ensemble as a whole. Not many extended, blended families in the year 2012 are tethered together during all non-working hours, but it seems that bringing all types of subplots and heightening dynamics together to crash in on one another tends to result in some primo episodes of television.
In Parenthood's return from hiatus, titled "Road Trip", the Bravermans are doing just that, as it's Grandma Blanche's 86th birthday and that means it's time to go on a, you guessed it, road trip to see her. It's the first time in the show's 40+ episodes that the entire Braverman clan has been crammed together for an entire episode and that worked really well in its favor; of course, there were still subplots going on, from Drew walking in on some sexytime betweeen Sarah and Mr. Cyr to Adam's quest to get Haddie to engage with him, but having this many people focusing on the same goal made the episode feel more cohesive than typical. There's never a truly disjointed episode of Parenthood (there have been awful plots in it, though), but shifting the subplots toward the back and allowing "Road Trip" to laser in on Grandma Blanche made it feel simpler. More streamlined, even, at least from a storytelling perspective. In a good way, of course, as it avoided the sometimes overpowering dialogue that Parenthood can possess in favor of quieter moments and interesting character choices.
While the first two thirds was beautifully dysfunctional and some of the most enjoyable material that the show has given us this season, "Road Trip" stumbled a bit in the last 20 minutes or so, letting both Max and Zeek off for pretty bad behavior all in the name of "togetherness". Having Kristina finally follow through on a punishment after countless empty threats was welcome and Monica Potter did such a good job portraying the inner turmoil of a mom wanting to do the best thing for her son (while aching for him missing the trip), so much so that I was genuinely disappointed when she caved in. Max may have understood what he did was wrong, but if he doesn't realize there are consequences to his actions/words, how is he supposed to make it in the world when he gets older? Kristina has been devastated by how Max hasn't been able to socially adapt to public school, but he's being done no favors by being taught that you can say/do whatever you want to people as long as you know what you're doing is wrong.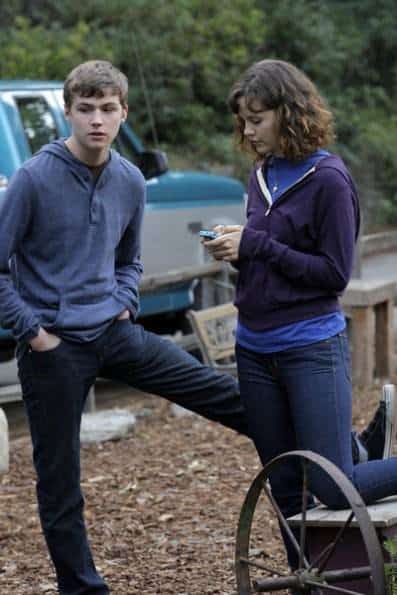 Zeek may have finally got stood up to for how selfish and controlling he can be, but like Max, he didn't have to face any consequences for his behavior. After having a (touching) talk with Haddie that put his father's obnoxiousness about the birthday in another perspective, he leads the Bravermans to Blanche's house to surprise Zeek. I was genuinely impressed that the show went against the grain and had the siblings start on their way home following a blow-up with their father, but it's not even that they changed their mind that's the problem. It's that when they got back, they're too busy tongue-bathing Zeek to hold him accountable for how much of a blowhard he is. He doesn't apologize, he doesn't regret anything, he simply tells Adam that he's a good son and boom, problem solved? I know some people have a hard time expressing their feelings and exposing their vulnerabilities, but it felt like more of a band aid solution than something real and tangible. This isn't the first time that Zeek has acted controlling and immature toward his children and if they don't do anything about it, he's going to continue to be the same way. On a serialized show, change is often incremental and more readily noticeable when looking at a block of episodes, but the characters have to change some and Zeek's getting a little static.