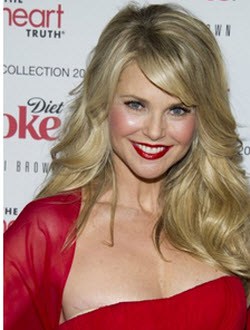 Jerry is Parks and Recreation's resident punching bag, but I think everyone, including the entire office, was surprised when it turned out he had such a hot daughter. She broke Chris Trager's heart rather quickly, but that left the question open…where did she come from?
Judging by Jerry's looks and overall…shape, you would think his wife, and her mother, must be a knockout. Well, you were right.
Christie Brinkley is coming to Parks and Rec as Jerry's wife, an appearance which will likely elicit a "DEEAAAMNN JERRY!" from Tom Haverford.
How does Jerry do it? Well, as we learned last season, Jerry is swinging some serious pipe, at least according to the doctor that witnessed his manhood. And you know, he's nice, so there's that.
Brinkley is 58 years old in that picture, if you can believe it. Good god, I'm not sure she's even human.