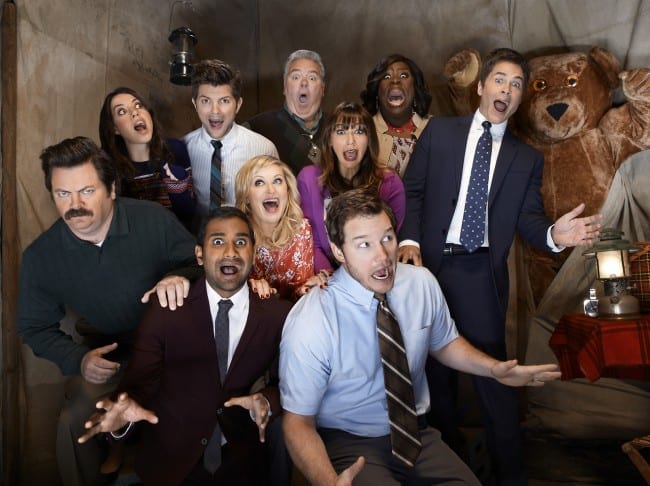 So this is the first picture from the upcoming season of Parks and Recreation that NBC has decided to post online, and I'm guessing it was taken moments after everyone heard that Ann and Chris were leaving the show halfway through the year.
Or they're pretending to be scared by that bear behind them in what appears to be the world's largest tent.
People need a bit of work on their surprised faces. Most have them down (Tom looks terrified especially), but Leslie looks like she just won an Oscar and Ben looks like a serial killer. Ron, of course, is never surprised.
I will be sad to see Chris and Ann go, but I think their characters have run their course, and I'm all about bringing in some new, fresh blood to the cast.
Hopefully we'll get some video clips soon? Really can't wait for this show to come back. Weird it won't be paired with The Office…