It's hard to believe that It's Always Sunny in Philadelphia is in its eighth season.   It's almost harder to believe that there was a time that Danny Devito wasn't even on the show.   Does anyone remember that first season?  And does anyone remember when Devito first came on the show?
The little fella started off as a clean cut rich guy who quickly disintegrated into a longer haired slob who dabbles with bending law like the rest of the crew at Paddy's pub.  After all, the man is the father of two of the clan.
It's been a long run for the show and it's still funnier than most shows on television.  With that in mind we decided to come up with 10 really funny Frank Reynolds GIFs we thought you'd like.   Enjoy!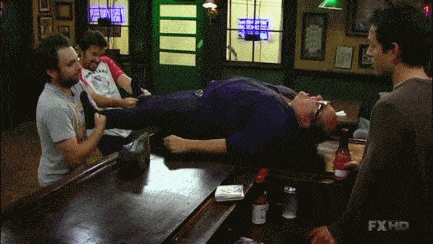 Frank was a little too stylish for his own good