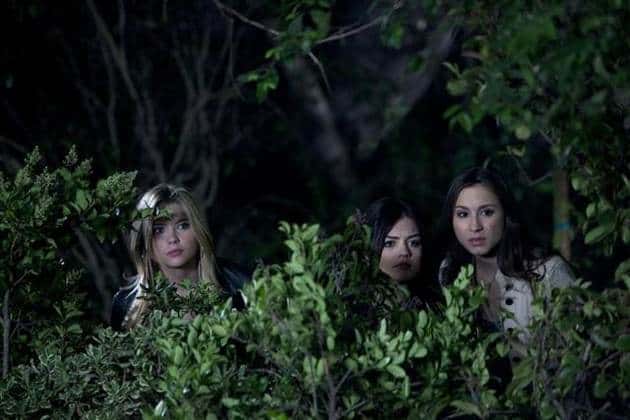 The mysteries are heating up on the June 28 episode of Pretty Little Liars. The girls each try to find individual hobbies to fill their time apart, while still meeting secretly at school and around town. Aria heads to Hollis to take a pottery class and see Ezra, while Hanna asks Lucas if she can join the yearbook staff. Spencer focuses on the growing mystery that is Jason DiLaurentis. Thanks to ABC Family, we have three sneak peeks for the next episode of Pretty Little Liars.
In the first sneak peek Emily laments about the "Maybe Letter" from Danby University and how she doesn't think it will be enough to convince her mother to allow her to stay in Rosewood. The second video has Lucas and Hanna discussing a new girl that Lucas in interested in, while the third sneak peek has Spencer running into Jason DiLaurentis and spying someone mysterious in the window. Is Jason telling the truth about living alone in the house?
View the sneak peeks below for the June 28 episode of Pretty Little Liars. You can also view a trailer and photos for the episode here, and spoilers for the June 28 and July 5 episode here. Also, read a spoiler and some speculation about one of the show's current mysterious: is Ian alive or dead?
clarissa @ tvovermind.com
twitter.com/clarissa373
twitter.com/tvovermind