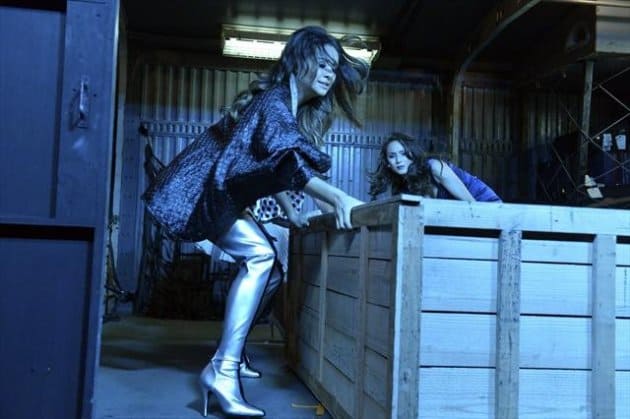 Pretty Little Liars' Halloween episode was a particularly chilling one.  Laced with death, apparent resurrection, and the typically twisted tricks and treats you'd expect from the ABC Family series.  With the gloomy Halloween atmosphere turning the episode a shade darker than normal, last night's Pretty Little Liars turned out to be loaded with new mysteries and questions that are sure to burn a hole through our collective brains while we wait for the second half of the series to premiere January 8th at 8pm ET/PT.  Let's review some of the mysteries that will haunt us the most during the hiatus.
Who Killed Garrett?
Might as well get the obvious one out of the way first.  Let's start with the obvious theory, "A" killed Garrett.  The only problem with this is that it is a bit too predictable for Pretty Little Liars. One thing the episode did very well was setup a couple of really plausible sub-suspects, with crazy old Mona at the top of the list.  Toby was also conspicuously absent during key moments of the episode, so the Scooby-Doo logic might come in handy.  Of course the creepy Queen of Hearts is a major suspect, but that doesn't answer the question of who or why.
Was Mona the Queen of Hearts?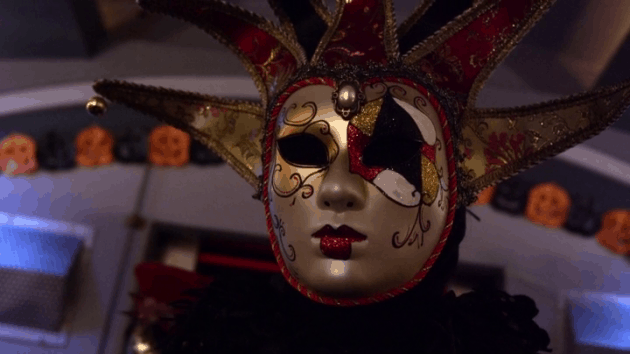 When Mona was singing in her room previously (awesomely, by the way.  Bravo Janel Parrish) she had a Queen of Hearts card in her hands, now we have a real life Queen of Hearts villain.  Not so subtle hints usually turn out to be red herrings on Pretty Little Liars, but still this seems like something we can't just ignore—but what about the context?  The queen moved the drugged Aria into the box with Garrett's body, this would suggest someone with more strength then the spritely Mona.  That seems to be a vote against the Mona equals the Queen of Hearts theory, but what about the idea that Mona may be connected to the Queen in another way?  Stew on that for a couple of months.