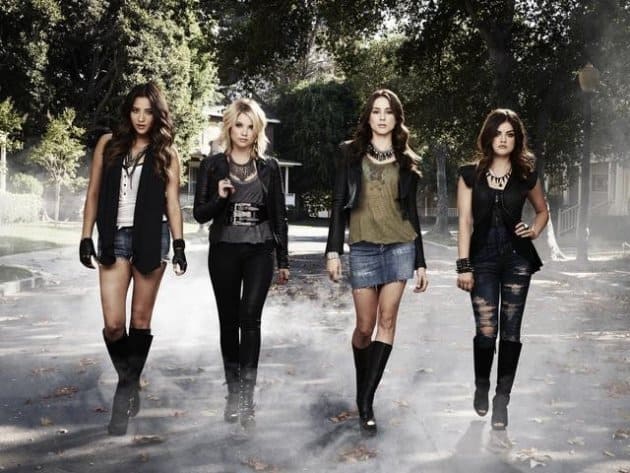 ABC Family is gearing up for the January return of Pretty Little Liars and the fans are still reeling from that stellar Halloween episode that not only resulted in Garrett's death but also (probably) uncovered Alison's missing body.
We know that when the show returns to finish out its third season in January that Mona will be released from the sanitarium and will return to school.  The girls aren't really sure how to handle her or their present situation (watch a sneak peek).  They're clearly cautious about approaching her, unsure whether she's still working with "A".  But she's also a potential source of information about the "A" team.
But Mona is hardly the only problem still facing the girls.  There's also the fact that Toby is now a confirmed member of the "A" team, but that crucial piece of information is still unknown by the girls, leaving him free to be sweet to Spencer to her face while scheming against her and her friends behind their backs.
Watch a new preview below and tune in to the winter premiere of Pretty Little Liars on January 8th.
Keep an eye on our Pretty Little Liars page for more photos, spoilers and sneak peeks for the rest of the season.