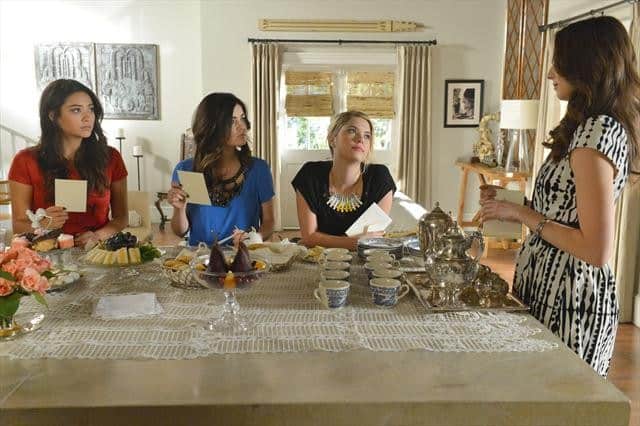 It's hard to believe that the season 3 finale of Pretty Little Liars is almost upon us.  We know that Spencer has landed herself in Radley Sanitarium and will remain there for the next two episodes, but what happens in the final episode this season?
According to ABC Family: "The Liars are seeing red as they attempt to put an end to the game in 'A dAngerous gAme'.  Spencer is back home and presenting a good front, but Aria, Hanna and Emily are not so sure their friend is fully back after seeing how fragile she was just a day or so before. Unfortunately the girls don't have much time to ponder Spencer's health as shocking revelations are brought to the forefront. With so much happening and new information being uncovered, will the Liars be ready for what is waiting for them?"
We can see a few things from these photos, the most interesting thing the fact that Spencer actually comes face-to-face with the mysterious girl in the red coat.  Is this a trick or will the puppet master finally be revealed?!
Click the photos below to browse through pictures for the March 19 season finale of Pretty Little Liars on ABC Family.