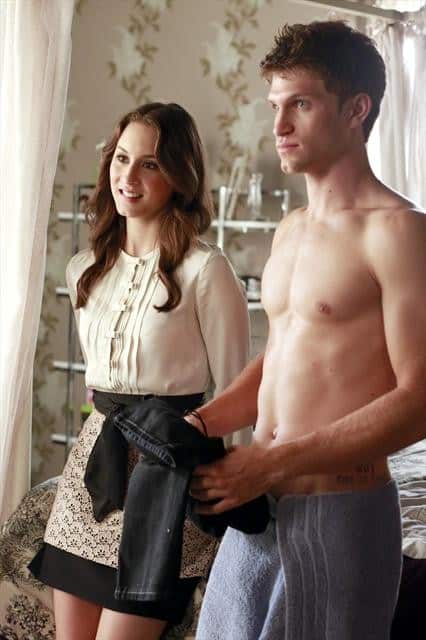 Suspicions against Byron mounted in this week's Petty Little Liars.  In an attempt to discover more, Aria questioned her mother and what she and Byron did the night that Alison disappeared.  As it turns out, Ella fell asleep and it's possible that Byron did leave the house that night.  Later, Aria realized that her father stole one of the pages from Alison's diary that she had been hiding in her room (and rifling through papers in Meredith's purse).  But Meredith returned the pages to Aria and revealed that Byron visited her the night Alison disappeared and then left her apartment to meet with Ali.
Mona also attempted to take Spencer's position as the leader of the Academic Decathlon team, and it seemed like Spencer would win the quizz-off, but Mona pulled off a last-minute victory.
Hanna also realized that Lucas was a masked figure that the girls encountered in the school's basement while searching for more information about the janitor.  But after confronting Lucas, he admitted that he's acted as Mona's gopher for a while now after she discovered that he was selling test answers.  He claims ignorance of what's really going on behind the scenes with the "A" team, but he might still be a suspect.  In order to escape Mona's clutches, he wants to leave Rosewood High and be homeschooled.  But is he telling the whole truth?
In next week's episode, Aria comes down with the flu and is nursed back to health by Meredith while her father is out of town.  But when it looks like Meredith might have ulterior motives, Hanna and Emily swoop in to rescue their friend.  And Spencer surprises Toby for their anniversary.  But will she learn the truth about him being a member of the "A" team?
Watch a preview below for the January 22 episode of Pretty Little Liars.  Browse through photos for the episode here and visit our Pretty Little Liars page for more about season 3.
http://youtu.be/DQeQMZ9jnno