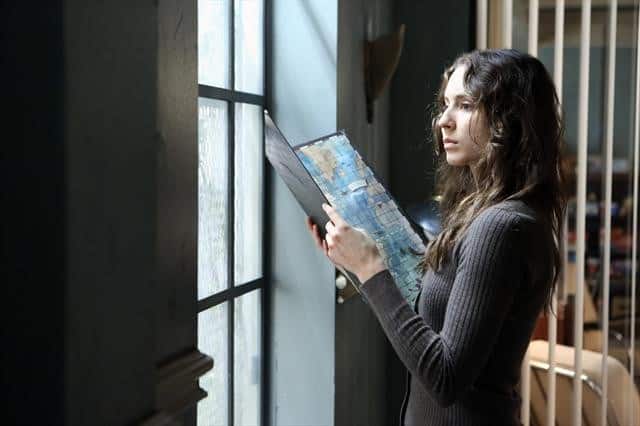 Spencer landed in Radley in this week's Pretty Little Liars after having an emotional breakdown over Toby's death.  While her friends and Melissa tried to track her down, Spencer was trying to explain to Dr. Sullivan what had happened to her.  But Spencer's time in the sanitarium also led to a few important clues, including the fact that Toby's mother had also spent time in there.  And when Mona discovered where Spencer was she stopped by for a visit and offered to reveal some crucial pieces of information only she knew.
Detective Wilden finally turned up, alive and well.  Ashley is now headed to New York for a job interview while Hanna is bunking with Emily and Detective Wilden offered to keep quiet about the accident if Hanna handed over his car.  Meanwhile, Aria tried to help Ezra get a new teaching job and it looks like he might be a substitute teacher at Rosewood High.
Next week is the penultimate episode of season 3 and Spencer searches for answers about Mona's time in Radley.  Outside of the sanitarium, Hanna must deal with Caleb's family drama when Jamie's past resurfaces and Aria might have to face the possibility that she cannot deal with Ezra's new family situation.
Watch a preview below for the March 12 episode of Pretty Little Liars on ABC Family.  You can also browse through photos for the episode here.
http://youtu.be/BXePly4Juoc